Q: How to open created 3D flip book for adjustment?
Do you have ever met such situation that you are not satisfied with the flipbook you have created, but don't want to re-edit it again from the beginning? Don't worry, since you are allowed to open your created flip book with 3D PageFlip software, and adjust the flipbook as requirement. If your 3D flip book is in html type, you can easily follow the below steps to adjust the flipbook:
1. Launch your 3D PageFlip software;
2. Choose "Open the project from output folder" option from the "File" menu, then navigate to locate the folder of your created flipbook and select the folder;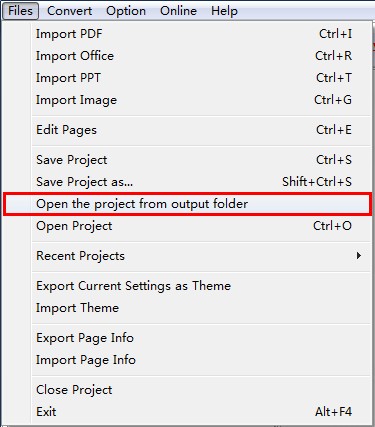 3. Once your flipbook is re-opened, you can adjust it and publish again.
Related FAQs:
HOT TOPICS

Popular Download

You May Like