Q:How to add Chinese to flipbook with flip page editor?
With 3D PageFlip Professional, users are allowed to add text to the flip book pages in flip page editor. Except for English, you can also add Chinese in the editor, you just need to choose the proper font family.
1. Open the flip page editor and choose "Add text" in the toolbar;
2. Left-click by mouse on the any position on the page you want to insert text;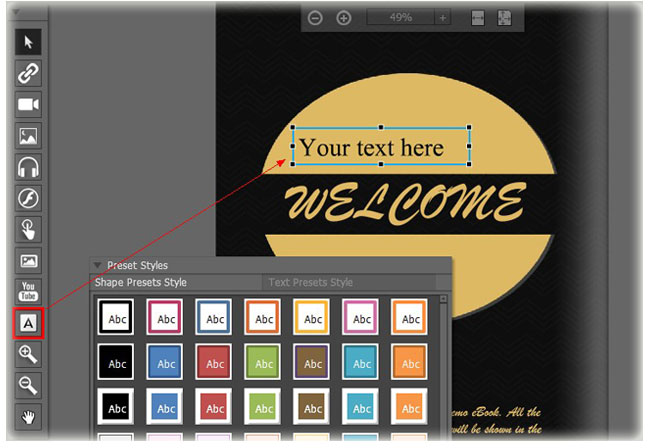 3. Choose "SimSun" from Font Family in properties settings and type in the Chinese you want. Also you can change the font color, size, position and so on.

Note: So far 3D PageFlip Professional supports only 1000 common Chinese words, but we will keep to improve it all the time.
Related FAQs:
HOT TOPICS

Popular Download

You May Like