Q:What is the difference between different flip book publishing types?
In order to cater to different needs, 3D PageFlip Standard/Professional provides multiple publishing types including Flash/HTML5, EXE, Zip, 3DP, To FTP Server and Screen Saver. You can edit your 3D flip book project, then choose an output type for your page flipping book based on need, and view the flipbook online or offline.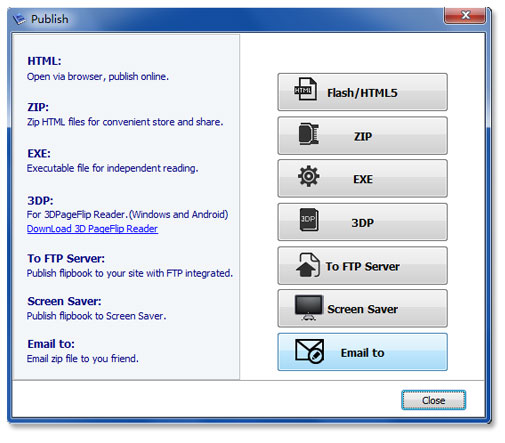 1. Flash/HTML5 allows you to upload to website for viewing online (with title, keywords and other metadata defined). Also you can make mobile version for viewing on mobile device.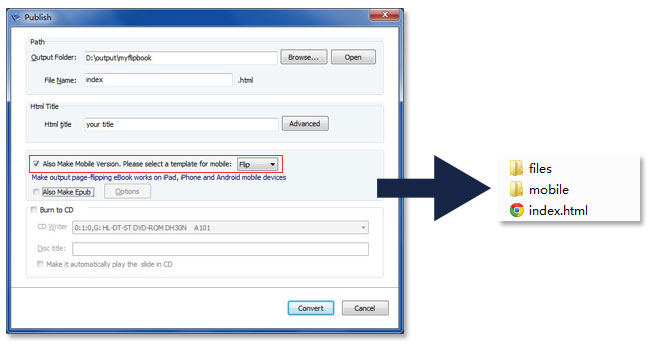 2. ZIP is a zip file of Flash/HTML5 page flipping book, convenient for delivery via email.
3. EXE (with setting title, icon and open window size) is an executable file to run on any computer with Windows OS, you can zip the exe file for emailing to other. Also directly burn output exe file to CD.
4. 3DP is a special format for 3D PageFlip Reader - suitable for email sharing. The 3D PageFlip Reader is required to open 3DP flip book.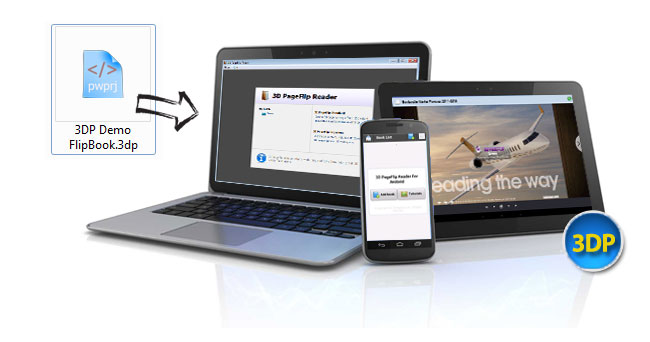 5. To FTP Server will help you upload the flipbook directly to your website via the integrated FTP option.
6. Screen Saver option lets you save your elegant flip book as screen saver.
Related FAQs:
HOT TOPICS

Popular Download

You May Like