Q:How to publish flipbook online directly to 3DPageFlip Server?
3D PageFlip Professional and 3D PageFlip Standard support uploading flipping book online directly to our 3DPageFlip Server. This service is quite useful for people who have no personal website. How to upload flipbook online directly in the software without using other tools? Please view the below steps:
1. Finish design; click "Upload Online" (no need to click "convert to 3D Book").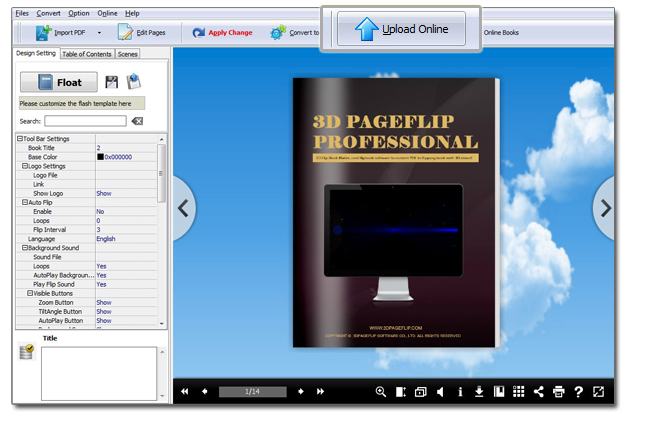 2. Choose "Create new account" if you are a new user. View how to create an account.
If you are old user, login directly. You will get 5 free points if you first use this service. Upload one flipbook will cost one point. Since you have 5 free points, ignore this interface and click "order later". If you have no points, you can purchase by click "Buy now". (View how to pay for online service.)
3. Name your flipbook and click "Publish".

4. Then you will get the online flippingbook URL. You can open this link to view your online flippingbook. Also, share the link to others via email, social share.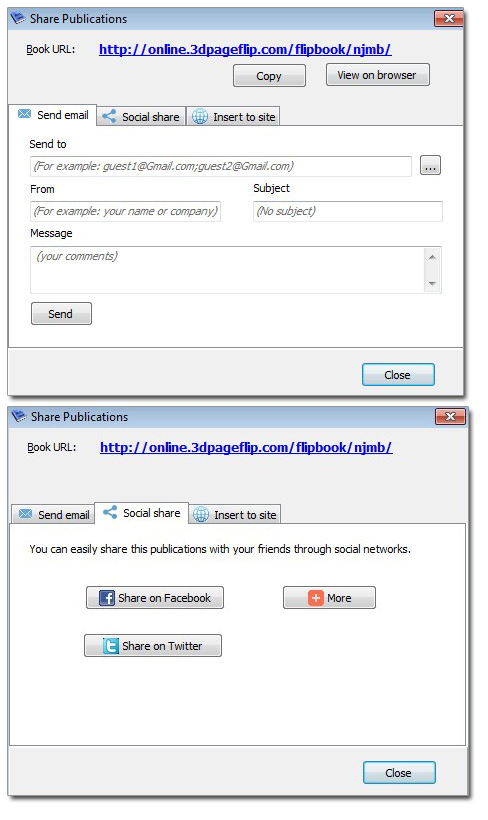 Related FAQs about share flipbook:
How to share my 3D page flip book on Facebook, Twitter, iGoogle, etc?
5. You can click "Insert to site" to copy flipbook code and embed it to your HTML page.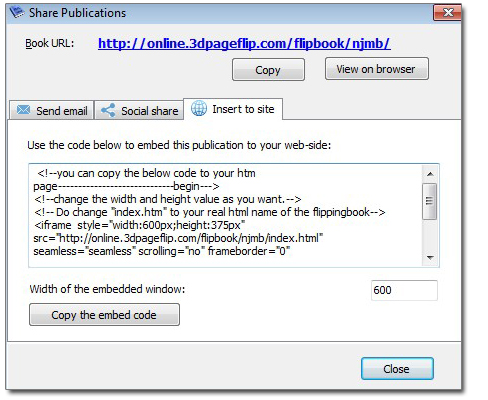 Example for embedding flipbook to blog/ website/ HTML page.
HOT TOPICS

Popular Download

You May Like