Q: How can I share a flip book with my friend through Email?
A simple share icon will reduce distance between you and me. How about making a fantastic page turning book shareable by you? Here, 3D PageFlip Standard and 3D PageFlip Professional will help you create full share options in 3D flash eBook, including social share and email share! Here will introduce simple steps for email share!
Also, if you want to know detailed settings for share function, you can view the below FAQ:
How to share flipbook via social platforms like Facebook, twitter?
Steps of Sharing Flipbook via Email:
1. Choose "show" in the "visible button > share button" to show share button.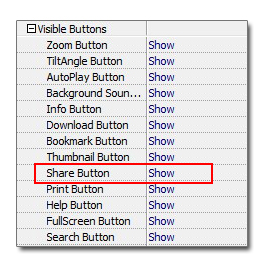 2. Publish flipbook online and you will get a link for the flipbook. (How to publish flipbook online?)
3. Open the online flipbook and click the "share button". Then click email icon. The email client will pop-up and you can fill in related information to share via email.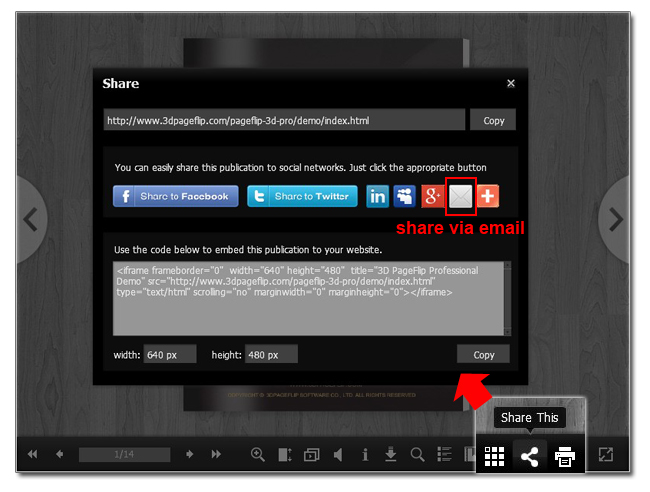 HOT TOPICS

Popular Download

You May Like