Q:Can I tell readers how to purchase within the book demo?
3D PageFlip is now having an advanced function of security settings. You can provide readers a purchase link in flash book to unlock the password protected contents.
You just have to do one more step in the 3D PageFlip security settings:
After check the single password option, the password purchase link bar will also available. Input purchase link (or notice page link) and then click OK.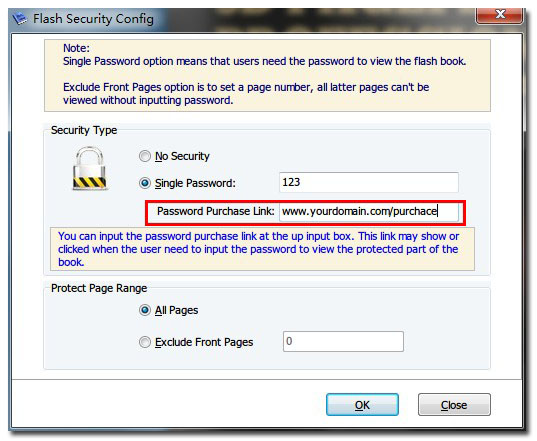 After published the book, there will be a dialog box like below to navigate readers to your page. Notice that the link may not work when view in local computer, that is cause by the security settings of Flash Player. It will active when uploaded online. Click here to see more detail about password settings of the flip book maker.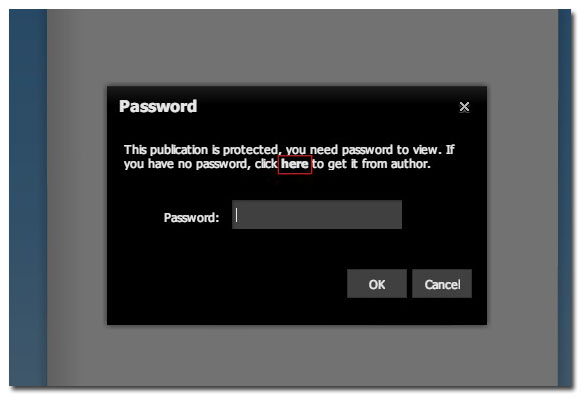 HOT TOPICS

Popular Download

You May Like