Q: Can I set password for 3D flipping book?
I publish flash flip book online for convenient view. However, I want to protect it since I don't want to enable everyone access the online eBook. What can I do? Here, 3D PageFlip Standard and 3D PageFlip Professional offers you the solution with the password setting.
There is no problem to fit your need because 3D Page Flip Standard has security options to support you set access permissions.
Step1: Run 3D PageFlip Standard. Click "Option>Protect Book" in navigation bar of the flipbook software.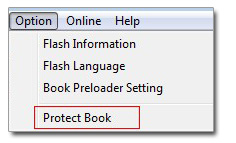 Step2: Choose "Single Password" and input your password. Then your 3D page flip book will have a security password. You will find the option "Password Purchase Link" beside. This is a hint option for users who want to guide their readers to get the password. More information about this option.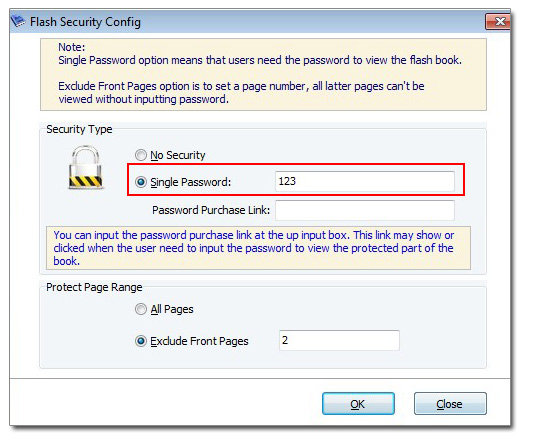 HOT TOPICS

Popular Download

You May Like