Q: How to customize different backgrounds for 3D books in Float Template?
A: Besides many different styles of pre-inserted background templates, 3D PageFlip Standard/Professional also enables you to bring your imagination into the progress of building your own eBooks: add different styles of background images or just use pure or gradient colors to decorate your eBooks.
After importing PDF, then click "Background Config " to define Background type based on your requirement: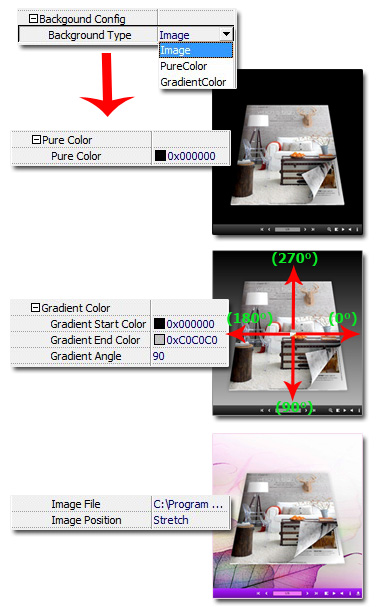 If you decide to use Background Image, you can utilize the rest area of your eBooks to present your brand logo or even ads directly.
After you design the background, you can also export it as theme for further use:
View FAQ Can I use a picture to make a theme by myself?
HOT TOPICS

Popular Download

You May Like