Q: Can I use a picture to make a theme by myself?
Here will teach you how to create a theme with your own picture by yourself. Also, save it for further use or share with ease. Now follow the steps below.
What you need to do are Design and Save.

Step 1: Select a template like "Float". Not sure what is template and what is theme? Click here.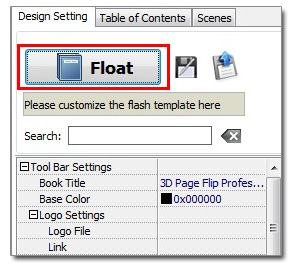 Step2: Move to Design Setting Panel and find out "Background Config". Choose "Image" in "Background Type" and then select your picture from computer in "Background Image > Image File".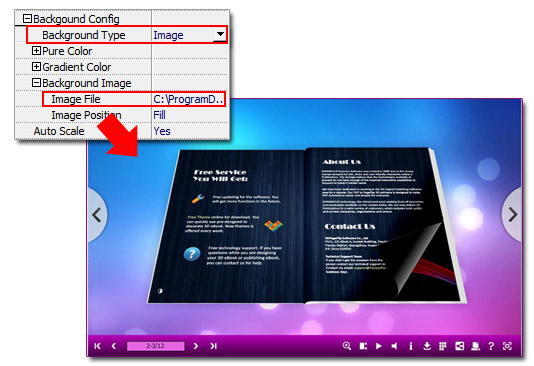 Notice: You will find the option "Image Position" below. This offers some solutions for users to fill in the background with the image according to the image sizes:
Option1: Fill, fill the background with the image you imported.
Option2: Fit, make the image fit the background.
Option3: Stretch, forced to stretch the image to fit the background.
Option4: tile, tile the picture to fill the background. It is suitable for small size but regular designed image.
Option5: center, display the image in the middle of background.
If you want to get the most suitable background image, image size 1024*768 will be the best choice.
Step 2: Define tool bar color in "Tool Bar Settings > Base Color".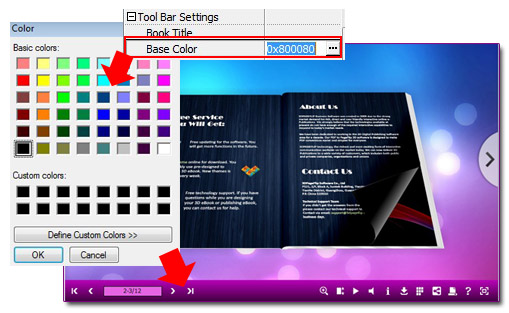 Step 3: Click "Files" and click "Export Current Settings as Theme". Select your folder and save. Then you will get a *.thm file. This is a theme. You can import it to the software for design. Know more how to use a theme.
HOT TOPICS

Popular Download

You May Like