Q: How to upload flipbook directly to 3DPageFlip online server for mobile reading?
With 3D PageFlip Professional (V1.6.2+), 3D PageFlip Standard (V2.5.1+), 3D PageFlip for PowerPoint (V2.0.0). You can upload flipping book online directly in the software. Just click the "upload online" button and create an account for the flippingbook. Then you will make the book visible online. This service is quite suitable for users who have no personal website. Moreover, in order to fit the mobile world, the software keeps the mobile option in this "upload online" service as well. Below are the steps.
Step 1: Run 3D eBook creator. Design flash flip book in the 3D eBook creator.
Step 2: Click "Upload Online" after finishing designing. If you are a new user, please create an account for uploading flipbook to our server.

Step 3: Click "More" to display the hide options. Check option "Also Make Mobile Version" and click "Publish".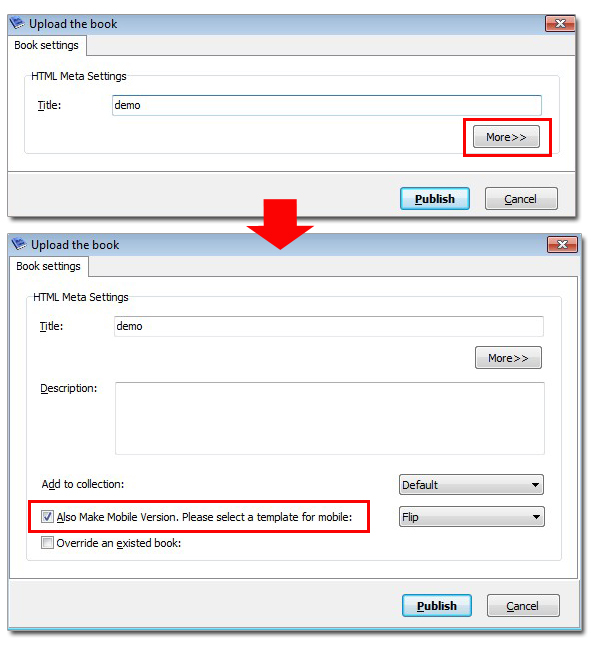 Step 4: Then the 3D flipbook will be uploaded to our 3DPageFlip Server. You will get a link for your online flipbook. Open the link via a browser in your mobile, then you can view the online flippingbook through mobile.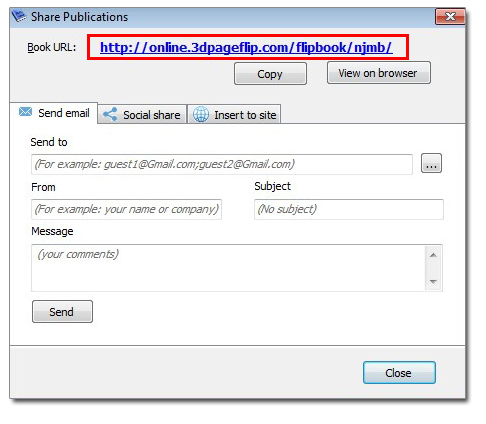 If you are a personal website owner and want to publish mobile-accessible flippingbook to your website, you can read this FAQ.
HOT TOPICS

Popular Download

You May Like