Q:What should I do if hyperlinks don't work when converted to flipping books?
I have some PDF files that contain hyperlinks. But I found that when convert to flipping books, those links are all became invalid. What should I do?
Here are some possible reasons for hyperlinks become invalid.
1. Links are not real links.
It means the links in PDF files are actually not accessible. You can try the links in PDF before you convert them to flip books. Move your mouse on the links, it is an accessible link if the mouse pointer turn into a hand icon. And then make sure you check the "Import Links" option before start converting to flip book.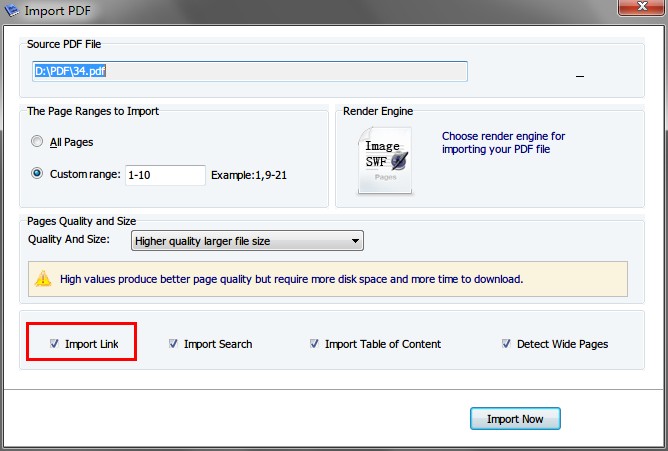 2. Links work in preview window but invalid while viewing output file in local computer.
If possible reason 1 is fixed but you still can't open links in your local computer, you can try checking the security settings of the Flash Player in your computer: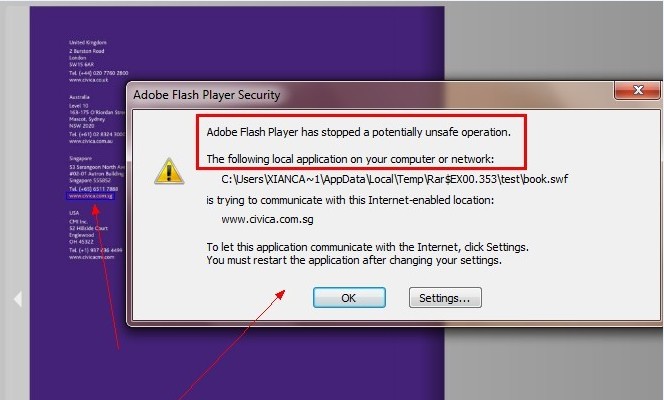 If it really is a security setting problem, the hyperlinks should work in EXE format and also work when uploaded online.
3. If the problem still remains, please contact us by submitting a support ticket with your PDF file attached.
HOT TOPICS

Popular Download

You May Like