Q:Use shortcut key to help you edit 3D page flip book?
(Note before FAQ: Due to our efforts, 3DPageFlip software are updating. New functions are adding and bugs are fixing. When you are trying to use FAQ to help your 3D eBook designing, make sure you have installed the newest version to get the new function in the software. 3D PageFlip Standard Support Version 2.5.2+, 3D PageFlip Professional Support Version 1.5.2+)
Shortcut key can't be lack of while we are using computer. That is the same while we are using 3D PageFlip Professional to create 3D page flip eBook from PDF. With shortcut key we can save our 3D page turning book designing time and improve our work efficiency. We can simplify our operation steps and have a great fun in the editing work. Let's see what shortcut keys 3D eBook editor has.
Step1: Run 3D PageFlip Professional and enter Flip Page Editor.
Step2: Move your mouse to the floating tool bar and you will find the caption occur beside the button as below. The shortcut key will be shown in the caption. For example, you can press "L" to choose this button instead of move your mouse to click the button.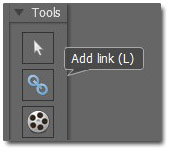 Step3: Click "Edit" in the menu bar. You can view a list of shortcut keys to guide you quickly use this editing actions.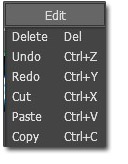 HOT TOPICS

Popular Download

You May Like