Q:
How to use bookmark for convenient reading in 3D eBook?
There are two navigation functions in page flip book to help your digital book reading. One is table of content and the other is bookmark. Table of content is the one to guide you to view the whole content and structure of 3D eBook. Bookmark is the one use during your reading. Once you want to mark one page, you can add a bookmark for the page and type in your label while you are reading 3D page turning book.
Step1: Turn 3D page flip book to the page you want to add bookmark.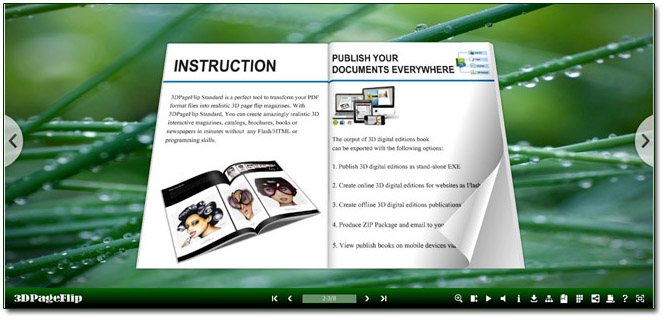 Step2: Click 3D eBook tool bar "Bookmark" button to enter bookmark interface. Click "Add" to create new bookmark page. You can put any words to help you make label in the blank form as well.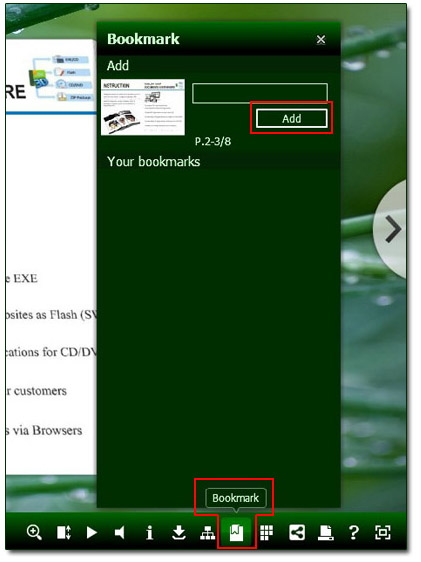 HOT TOPICS

Popular Download

You May Like