Q:How to show a text when you click specific words in the flip book page?
Sometime I want to insert a text which hidden in some words in the page flip book and other people can click these specific words to see the hidden test. In this case, we can make it more concise for the flipping book and the eBook viewers can choose whether to read the content or not. It will be user-friendly and improve reading efficiency.
Let's see how to do it.

Step1: Click "Page Editor" in 3D PageFlip Professional after importing PDF.


Step2: Choose link option in the floating tool bar and draw an object via your mouse, of course the object must cover the position of targeted words.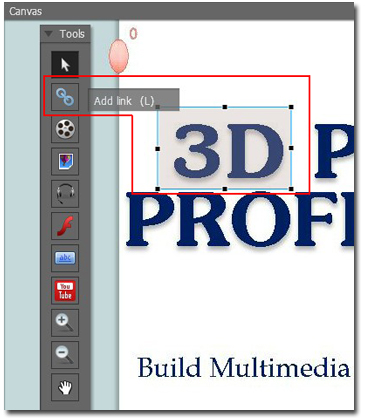 Step3: Turn to right menu and check "Set action". Then tick "Show Video/SWF/Text". Choose "Content is Text" in Content type. Then copy your text into the below blank form.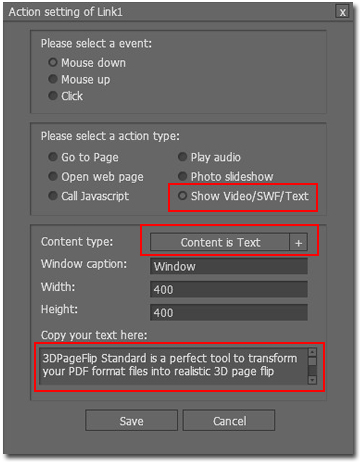 Step4: Save your work and exit. You can find the effects available in the page turning book as below.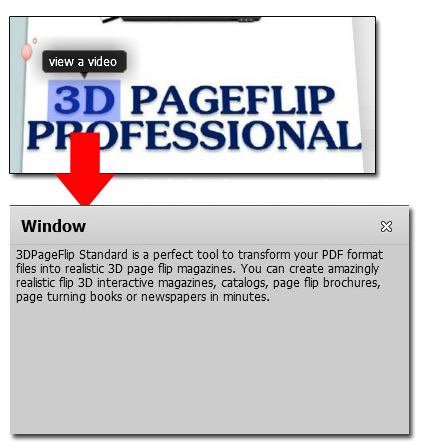 HOT TOPICS

Popular Download

You May Like