Q:How to set initial view to the output PDF of the image flip book?
In 3D PageFlip for Image (convert images to 3D page flip book software), you can import your images and publish it to a PDF file. In this case, you will require the further setting for output PDF. With a suitable output format, the PDF file be more user-friendly and help you catch others' eyes. Let's start here!
Step1: Enter images setting interface in 3D PageFlip for Image.


Step2: Choose "Additions>Viewer" to set initial view to output PDF.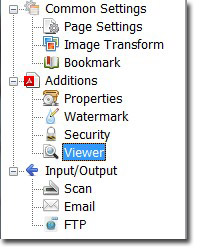 Step3: Set "Document Options".
Show: page, bookmark, thumbnail.
Magnification: fit page or other options according to your needs.
Open to page number: to start reading PDF at the targeted page.

HOT TOPICS

Popular Download

You May Like