Q:How to set hint for link in 3D page flip book?
Hint for a link is label that can be hidden while mouse is not over it and it will occur while mouse move over it. Hint can tell people what will happen if they click the link or something like that. Hint can catch others' eyes if they don't notice the link. Hint will be a good guider if you make full use of it and here will show you how to design hint for link your own 3D page turning book.
Step1: Run 3D PageFlip Professional and Choose "Edit Pages".

Step2: Click "Add Link" in the floating tool bar and then draw an effective frame for your link.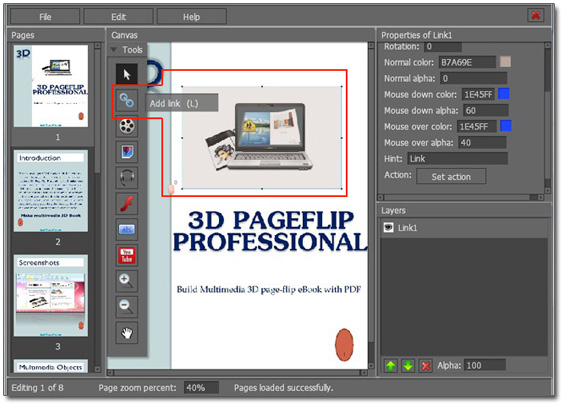 Step3: Move to "Properties of Link" to make some settings for link. Input your words in "Hint".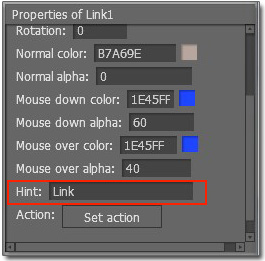 Step4: Save and Exit Flip Page Editor to view the effect in the 3D page flip book.
HOT TOPICS

Popular Download

You May Like