Q:How to Pint the targeted page in 3D PPT page flip book?
Yesterday my friends ask me how to print the third page of the 3D PPT eBook He couldn't find the print button anywhere. After I taking a little to find out the reason, I discover that the print is available if you change some button setting first.
Step1: Search "Visible Buttons" in setting panel. Make sure the Print button is available in the 3D book.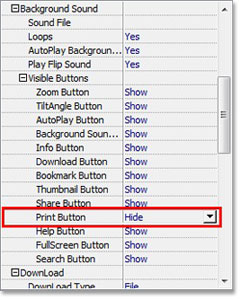 Step2: click Print in the tool bar of 3D page flip book. Then enter your page number in the "Input range" of the print interface .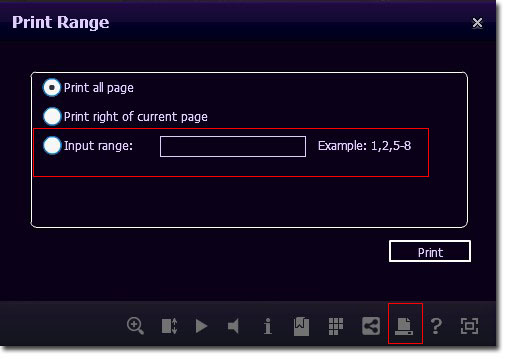 HOT TOPICS

Popular Download

You May Like