Q:How to give eBook a page thickness in PPT flip software?
Books in our life all have a thickness. If the 3D page flip book has page thickness like a real book, it would give readers more impressions. A thick book will impressive others with its rich contents. That means it can help you learn more. It can attract people because they will have another choice if they are not interesting in the first page content. This is because the digital book is thick and it not only has one flip page to read. What's more, it's layout would become more like 3D book.
Step1: Start up your 3D page turning book software (3D PageFlip for PowerPoint) and get to "Setting" tool panel.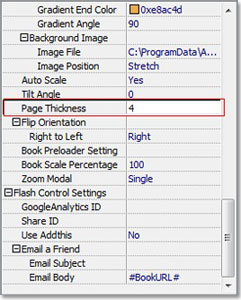 Setp2: Set a fixed number in the "Page Thickness" blank form in the design settings column. Don't forget to click Apply Change to preview the effects!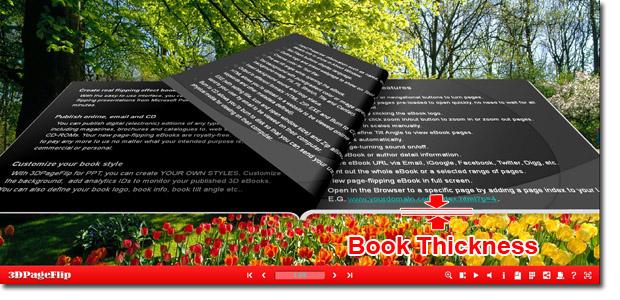 HOT TOPICS

Popular Download

You May Like