Q:How to duplicate an inserted flash to another page in 3D eBook?
(Note before FAQ: Due to our efforts, 3DPageFlip software are updating. New functions are adding and bugs are fixing. When you are trying to use FAQ to help your 3D eBook designing, make sure you have installed the newest version to get the new function in the software. 3D PageFlip Standard Support Version 2.5.2+, 3D PageFlip Professional Support Version 1.5.2+)
If you want to insert the same flash as a logo to each page of 3D page flip eBook, do you find it confused to add one by one by clicking the Add Flash button, drawing a flash frame and inserting a flash to the frame? How waste of time it is if you don't mater the easier way to quickly insert the same flash to each 3D page turning book page. In page editor of 3D PageFlip Professional, you can use copy and paste button like you are using micro word.
Step1: Enter page editor of 3D PageFlip Professional to insert a flash to one flip page.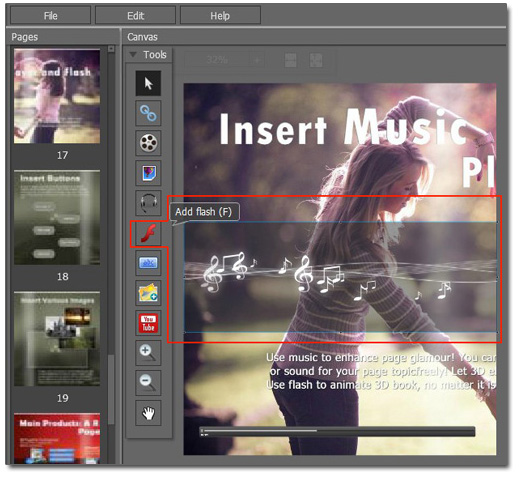 Step2: Click the flash and then choose "Edit > Copy" in the menu bar. Or you can use shortcut key, that's "Ctrl + C".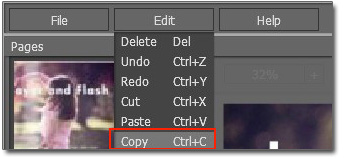 Step3: Paste it to any page by "Edit > Paste" or by shortcut key "Ctrl + V".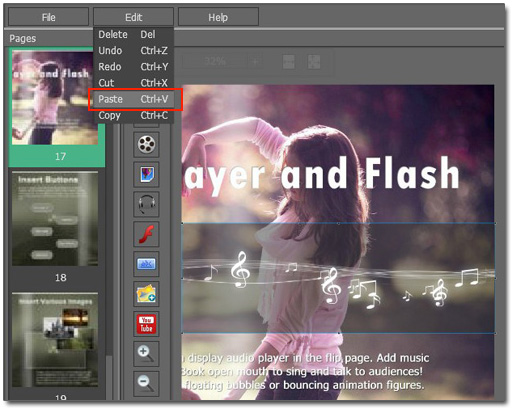 HOT TOPICS

Popular Download

You May Like