Q:How to create pop-up images slideshow for 3D eBook?
There are multiple elements for selecting to enhance your 3D page flip book layout. For example, you can add pop up image slideshow into your pages. This is a good way to vivid flip 3D book content. If you found the images for the same topic are too many that you are impossible to display all to one page. Here pop-up slideshow bring convenience to you because you can draw a button to call out slideshow action which improve flipbook utilization ratio.
Step1: enter "Edit Pages" in navigation bar.

Step2: Click "Add button" from the floating tool bar and draw a button in your favorite place.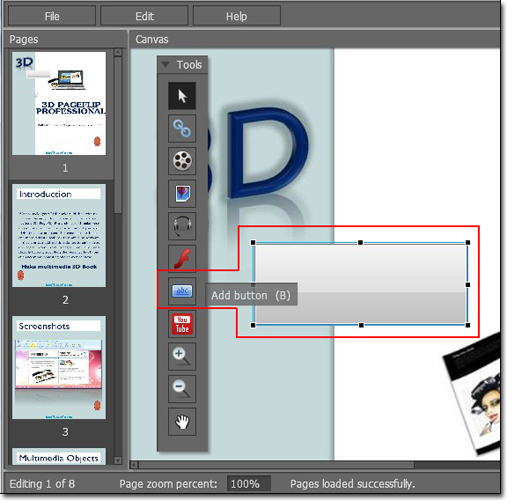 Step3: Choose "Set action" and tick "Photo slideshow" and select images from your computer.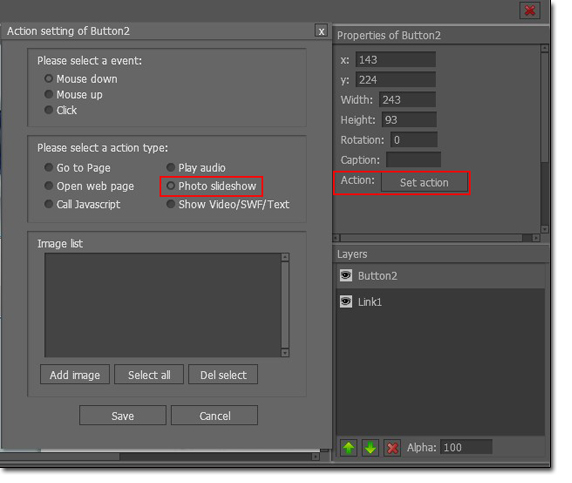 Step4: Save your settings and exit to view the 3D page flip book effect.
HOT TOPICS

Popular Download

You May Like