How to change displayed language for flipbook with your native language?
This flipbook software is used all over the world. Users come from different country have their own language. Thus, it is necessary to enable setting native language for flipbook in order to cater to different users' need.
How to set native language for your flipbook? Please follow the steps to create your own language?
Step1: Run 3D PageFlip Professional. Click "Option>Flash Language".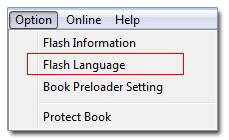 Step2: Click "New Language". Name your new language and select the language you want to copy from. Click "OK" to create.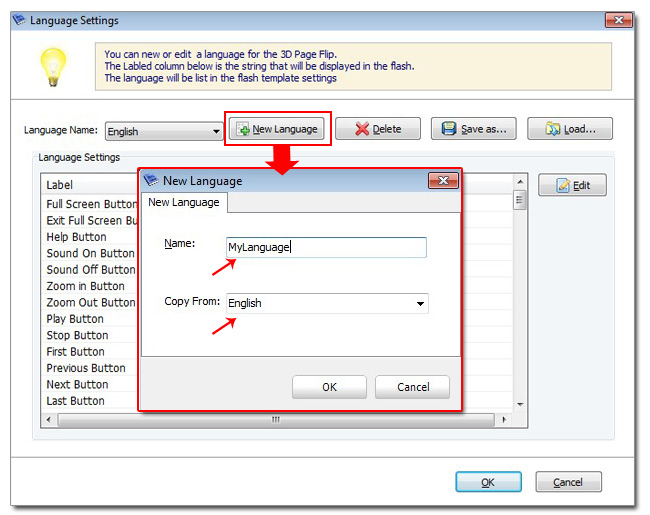 Step3: You will turn back to the main interface. Then edit the language by setting the labeled column.

For example:
"Language Settings" part now displays the language you copied from. You can edit the text from the first Label "Full Screen Button". Double click its Labeled column "Full Screen".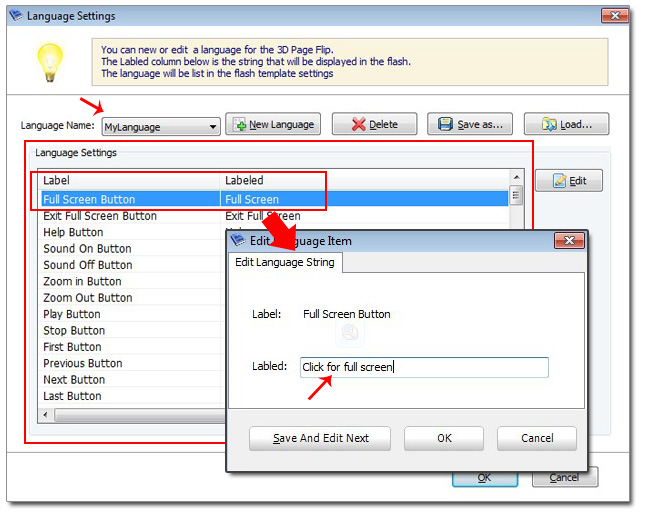 Then fill in the box with your own language or your own text like "click to view in full screen". Click "OK".
This will make the full screen button shows "click to view in full screen" while the mouse move over it.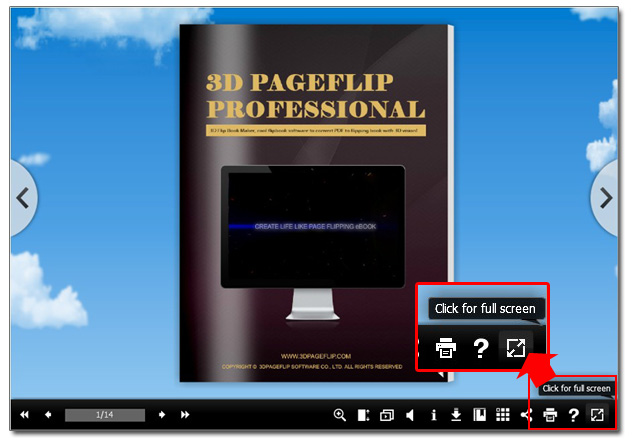 Step4. Edit all the labels you want. Click "OK" to apply change.
Save and Import language.
You can save the new language you created by clicking "save as". Next time you need the language, you can click "Load" to import the saved language directly.

HOT TOPICS

Popular Download

You May Like