Q:How to create 3D Image Sphere in 3D e-brochure?
(Note before FAQ: Due to our efforts, 3DPageFlip software are updating. New functions are adding and bugs are fixing. When you are trying to use FAQ to help your 3D eBook designing, make sure you have installed the newest version to get the new function in the software. 3D PageFlip Professional Support Version 1.5.5+)
In 3D PageFlip Professional, you can create a fantastic pop-up 3D Sphere gallery for pictures in PDF to flash 3D book! It means images will not be 2D, they could be displayed like a sphere by anyone easily and quickly! No further programming or 3D model knowledge is needed. The Sphere image gallery supports 360 degree rotating. When you click the picture on the sphere, it would pop-up to zoom in front of you! How fantastic 3D object it is! Follow the simple steps to create one in 3D page flip book by yourself!
Step1: Run 3D PageFlip Professional to import PDF. Then enter page editor.

Step2: Add object as supporter for the Image Sphere. The object can be links, buttons, and images. You can find out 3D Image Sphere in the action options of the added object. Take image as an example. Click "Add Image" in the floating tool bar. Draw the image object in the PDF page. Double click to select a picture from your computer.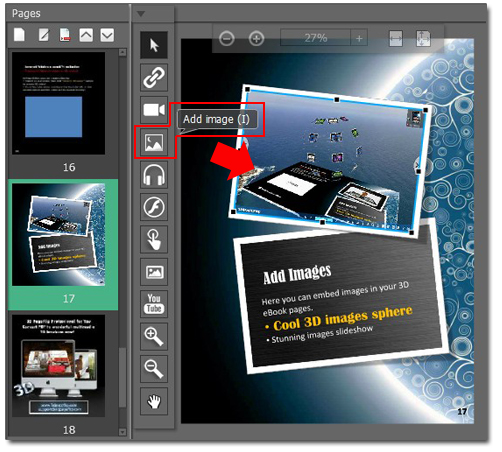 Step3: Click "Set action" on the right "Properties of Image". Choose "3D image sphere" for the action type. Then click "Add image" to select a series of images as sphere pictures. Save after all.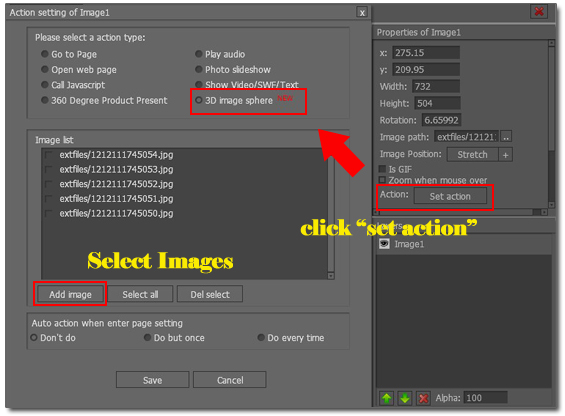 Step4: Get out of the Page Editor. Click the image object. The Sphere will pop-up to spin 360 degree from the flipping page. You can call out the sphere picture by click it!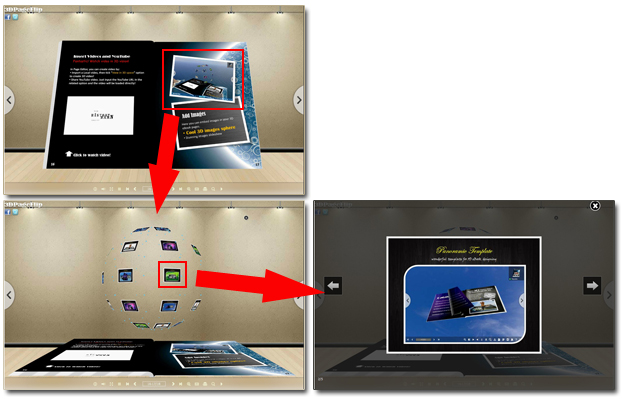 HOT TOPICS

Popular Download

You May Like