Q:Can I add photo slide show to the 3D page flip book pages?
Usually, we used to import an image as the 3D page flip book's background in 3D PageFlip Professional. However, we may need more versatile application in our own realistic page flip book. For example, add image to the flip page. Oh, I think add a image is still not enough, maybe a slide show hidden in the image you added will be a perfect choice.
OK, let's see how to do it.

Step1: Run your 3D PageFlip Professional. Click "Page Editor" to enter the setting interface.


Step2: Find "Add image" in the floating tool bar and click to draw an object which can be inserted an image. Double click the object and choose the first image you want.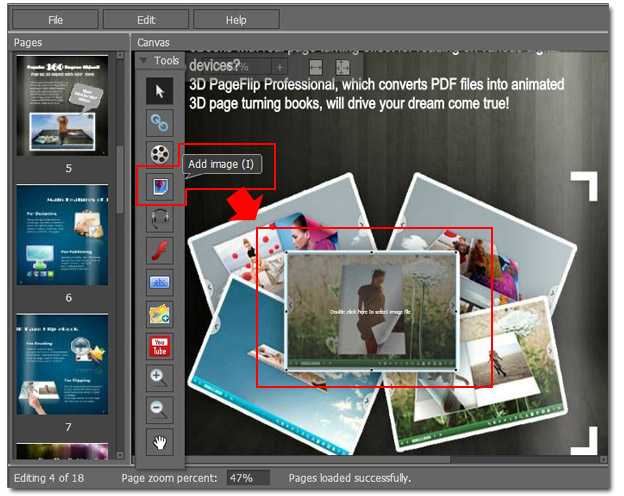 Step3: Then turn to the right hand menu to choose "Set action", tick "Photo slideshow" among the options. Then you can create your image list as the picture below.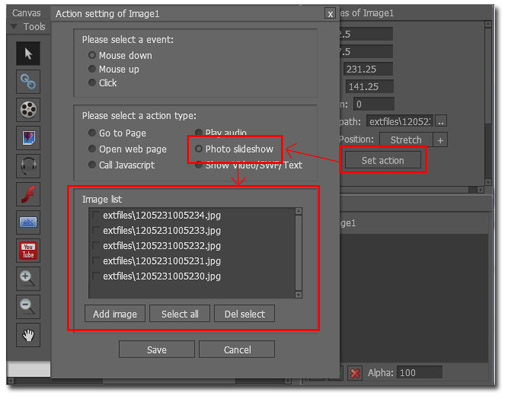 Step4: "save & exit' from 'File" in the navigation bar.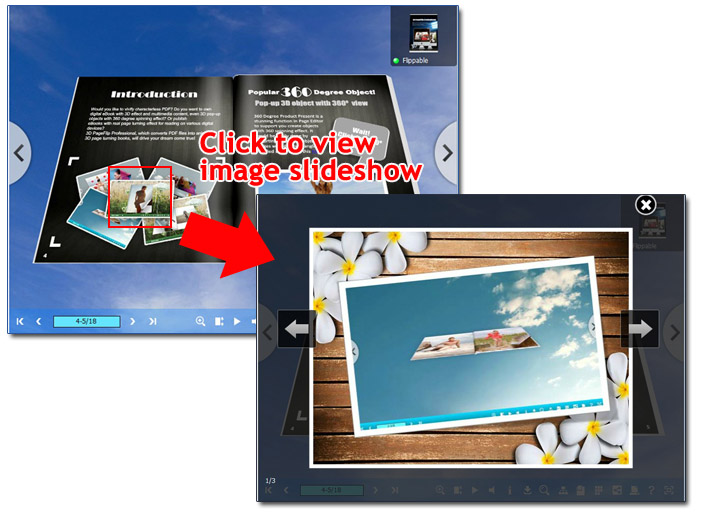 HOT TOPICS

Popular Download

You May Like