Q:How to add favicon to your 3D flipbook?
A favicon is a graphic image associated with a particular Webpage and/or Website. With 3D PageFlip software, we can convert PDF to flipbook with HTML format. This is a simple way to open a flash flipbook via browser. That means a flipbook is like a web page! In this case, can I add a favicon to a flippingbook to make it more professional to my readers? Of course you can. Let us do as the below steps:

1. Click "Publish" and choose "Flash/HTML5". Then you will get a folder includes a "*.html" file.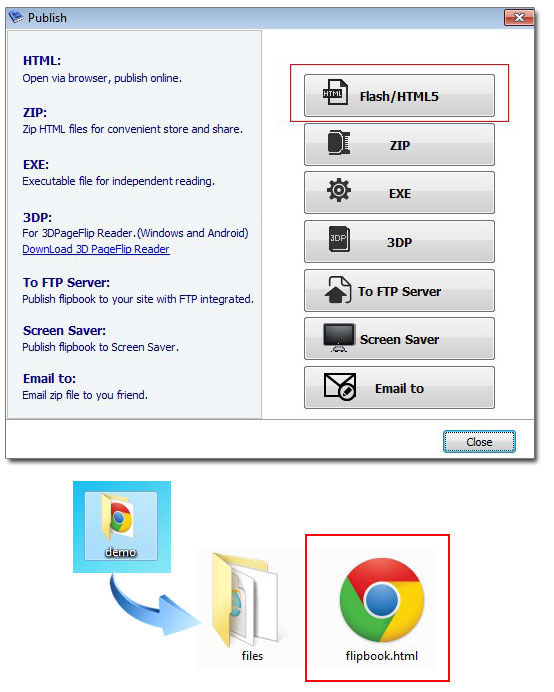 2. Right click "*.html" to open the file with Notepad. Then copy the below code under the Meta code.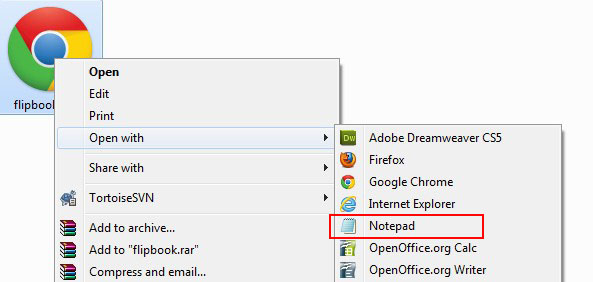 Notice: You need to upload your icon (*.ico) online and get the icon URL link. Replace "http://www.mywebsite.com/myiconname.ico" with your link.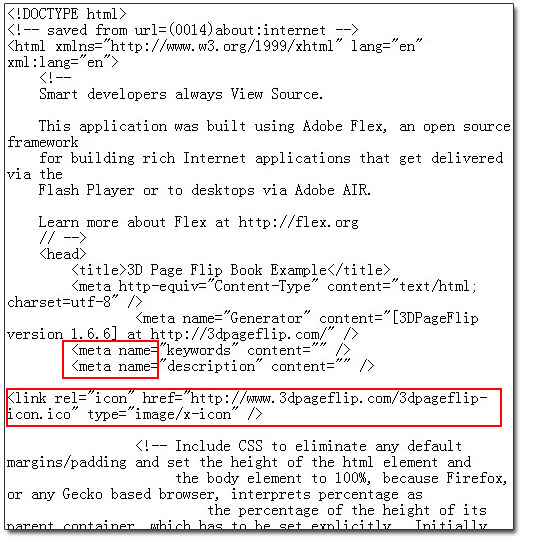 3. Save the Notepad and double click. You will view the favicon at once.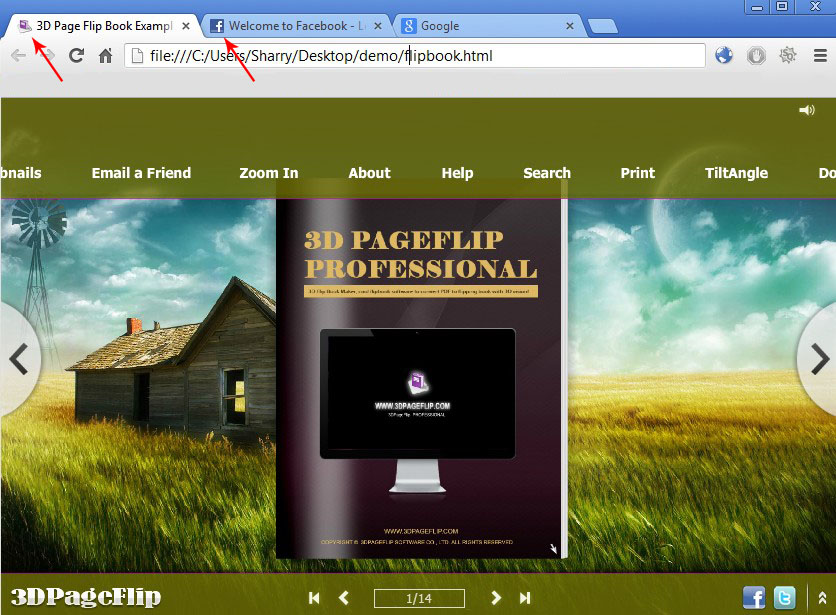 HOT TOPICS

Popular Download

You May Like