Q:How to add an animation button in 3D eBook?
An ordinary button is not very attractive in an eBook. For example, if its shape is like rectangle or something very characterless, I doubt that nobody can notice that's a button for clicking. However, an animation button will be more easy and suitable to catch other's eyes and tell other: Yes, I'm a button, click me at once! Here will show you how to insert a vivid flash button in 3D page flip Book to give others better vision and to lead others to your further action.
Step1: Download and Install 3D PageFlip Professional.
Step2: Enter "Page Editor" and Click "Add bitmap button" to draw an object in the right place where you want to add a button.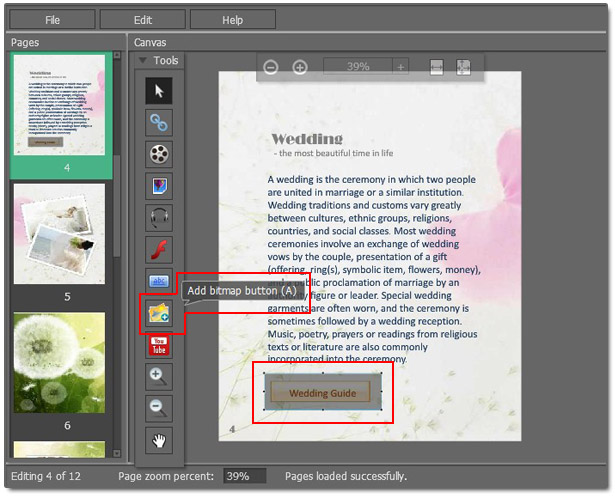 Step3: Click Normal Image to select a flash button from your computer. It's SWF format.

Step4: Set action for this button. You can choose "Go to Page" to make it flip to Page 5 when someone click it.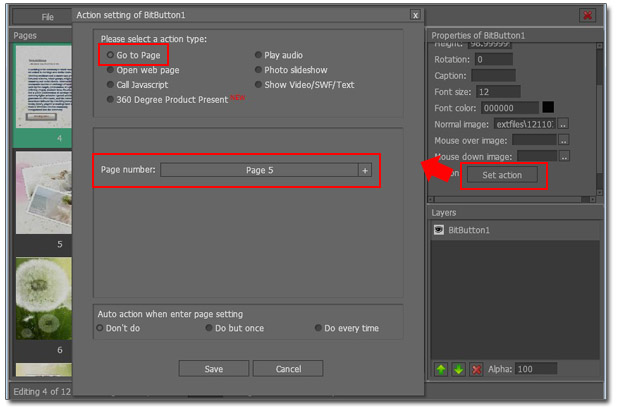 Step5: Save and exit. You can view the effect directly in 3D page turning book.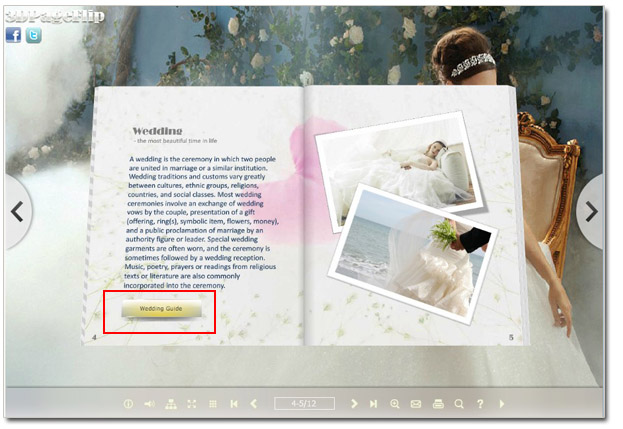 HOT TOPICS

Popular Download

You May Like