Q: How do I use Hebrew fonts in my flash book?
If you are working on a 3D flash book and you are going to use Hebrew in pages, here are the steps to achieve the purpose.
1. Add text area.
Click the "Edit Pages" button of the 3D Pageflip Professional to enter page editing mode. And then click text button to add text area by clicking on the page.

2. Choose font.
Click the "Font Family" to the right and choose the Miriam font.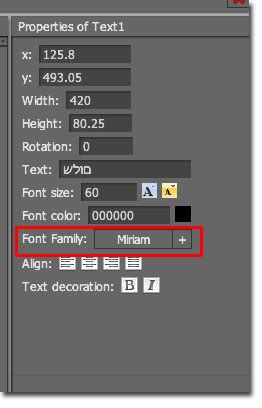 3. Then you may input text in Hebrew.
Please be aware that you can only type Hebrew while using Miriam font. Enjoy the experience with the 3D flip page maker.
HOT TOPICS

Popular Download

You May Like