Q: How Can Users Embed YouTube Video for 3D Book?
A: 3D PageFlip Professional has its own powerful page edit feature that allows users to embed YouTube video for 3D book.
In the 3D PageFlip Professional, attractive YouTube video can be embedded with the following steps:
1. Open the 3D PageFlip Professional and import the files which needs to be converted into 3D PageFlip book.
2. Click the "Edit Page" on the frame;
3. Go to the page which need to embed the YouTube Video;
4. Click the "Add YouTube" button, and on the page drag mouse to select a certain position;
5. Copy the address of the YouTube and paste in the YouTube URL blank on the top right of the screen;

In the Edit page window, the adding of YouTube video: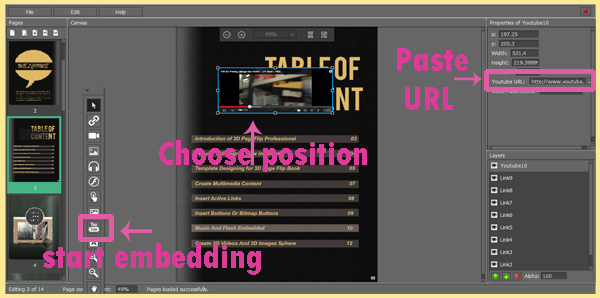 Very stunning and beautiful presentation to show your clients or friends, isn't it?
HOT TOPICS

Popular Download

You May Like