Q:Find out recent projects quickly and open output 3D eBook easily in the software?
(Note before FAQ: Due to our efforts, 3DPageFlip software are updating. New functions are adding and bugs are fixing. When you are trying to use FAQ to help your 3D eBook designing, make sure you have installed the newest version to get the new function in the software. 3D PageFlip Standard Support Version 2.5.3+, 3D PageFlip Professional Support Version 1.5.4+)
We have many works every day and 3DPageFlip software is not used in daily work. Sometimes we created a 3D page flip e-brochure for product, but forgot where we had saved in our computer. What can we do? Maybe you can search the project in the search engineer of your start menu. Instead, you can open the recent file directly from the software because now the software has function to record your saving track. Just run the 3D PageFlip Professional and then click "Files > "Recent Projects" and all projects you saved will be listed in the menu.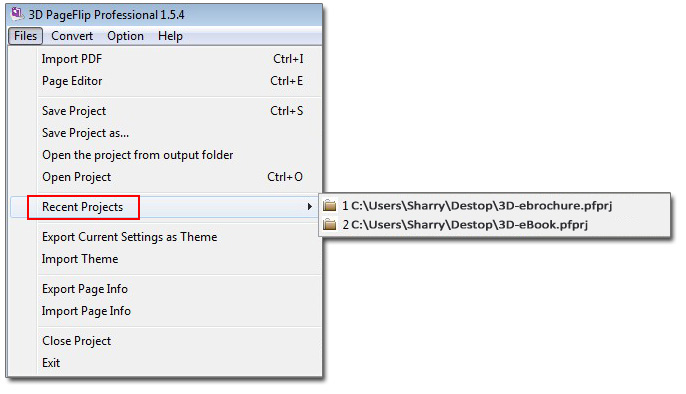 For another hand, if you don't save your designing as a project, how can you modify an eBook after you converted it to a 3D page turning book? Now project is not the only way to help you save your 3D eBook. The program supports to open an output 3D eBook (which was converted from PDF to eBook with HTML format). Click "Files > Open the project from output folder" in 3D PageFlip Professional. Then you can choose the 3D digital book file to open.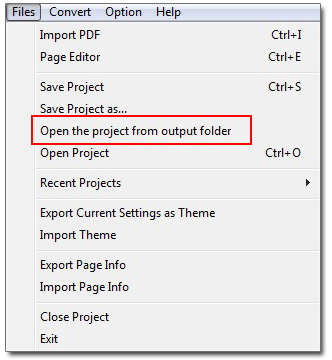 HOT TOPICS

Popular Download

You May Like