Q: Can I convert images to 3D flipbook?
If you have some image files and you're going to make a flash album, here is good news. You don't need to buy other image converter things, just do the conversion with 3D Pageflip.
Here are the steps to convert images to flash book:
1. Open a project.
Launch the 3D Pageflip and then you'll see the interface below, click "demo" button to load the demo.
2. Import images.
Open the drop-down menu behind the "Import PDF" button, find the "Import Image" button and push it.
3. Choose image files.
Use "Add files" or "Add folder" to add multiple images or a whole folder to convert. And use "Remove", "Move Up" or "Move Down" to manage files. Check setting width and height to modify import aspect ratio, or check default width and height (recommend) to use default ratio. Click OK to finish.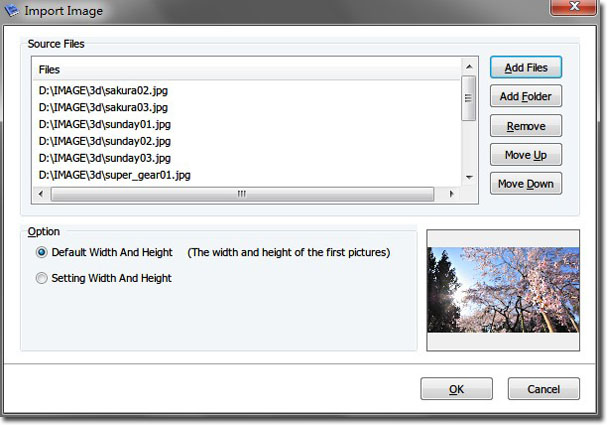 4. Continue editing.
Now you have had your images imported, you can edit it with same steps like flipping books.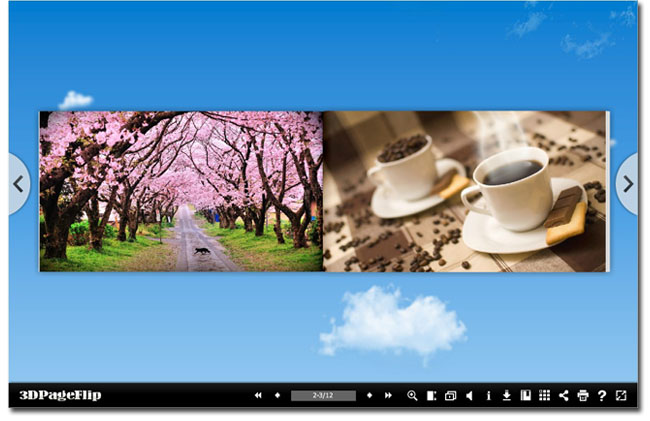 HOT TOPICS

Popular Download

You May Like