Q:Can I change my PPT to flip book language with my native language?
Although I'm not the native English speaker, I still know some English that help me use 3D Page Flip for PowerPoint. But as my friends or other people who don't know English, how can they read or use my published flash book with no problems?
Here will offer several steps to change your published 3D page flip book language according to this problem. One point to remind you here is that you should design another language for your 3D page turning book before you publish it. Then the language will be available in the new 3D flipbook.
Step1: Run 3D Page Flip for PowerPoint. Click "Flash Language" in the "Option" manu.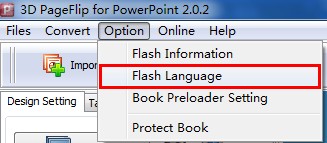 Step2: Change your language with exited options. They are English, Chinese, German, Hungarian. If they are not your native language, you can design one with theLabel settings interface.

Step3: Click "New Language" and enter your language name. Then edit in the Label settings interface. Label shows you the button name in the future Flash book. Labled is the column that you can edit the related button name with your own language. Then Click OK to save your change and Click "Apple Change". In the end, you can view your 3D page flip book with your own language after you published.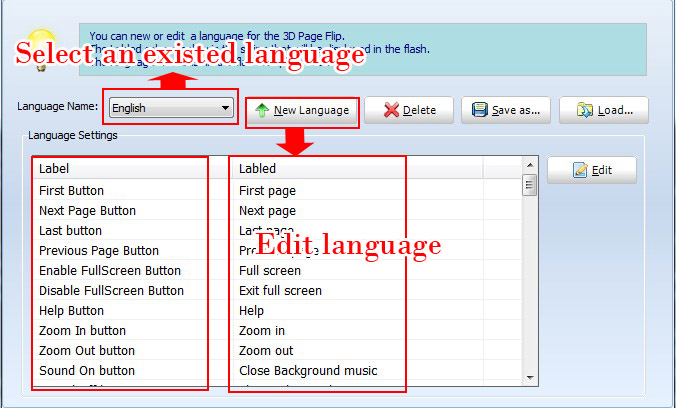 HOT TOPICS

Popular Download

You May Like