Q:Can I add flash to the 3D page flip book pages?
3D PageFlip Professional is the conprehensive software of 3D PageFlip software. It's famous for its editing function. You can enrich your page flip book content and animation with Add Flash, Video, Photos slideshow. So let's learn how to add flash to your realistic flipping book pages to vivid your page turning book.
Step 1: Turn to the menu navigation bar. Choose PDF from computer. After that, click "Page Edior" to open the editor window.

Step 2: After the window has opened, choose "Add flash" in the tool bar and the mouse will become a cross-shape. Then drag your mouse to draw a rectangular. The flash effect will be available from the rectangular.
Step 3: Double click the rectangular you draw just now to select a SWF file.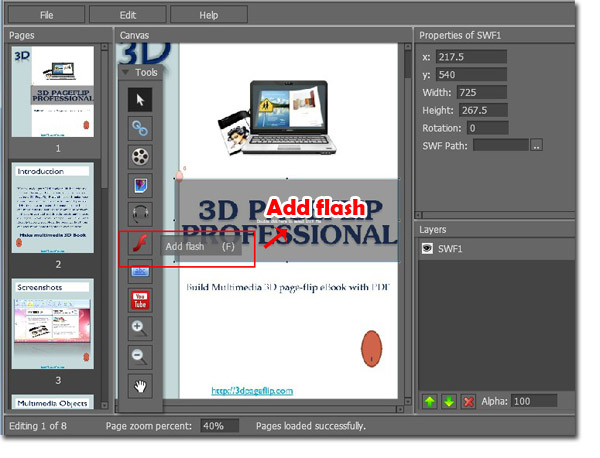 Step 4: You can save the editing result from "File>Save&exit". You will see the flash effect in the page turning book page you edited just now.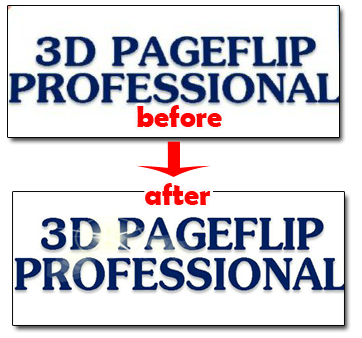 Download the powerful 3D PageFlip Professional to have a try now! >>
HOT TOPICS

Popular Download

You May Like