Good helper for photographers to create cool digital albums
No matter you photographers work on assignment for a magazine or other publication or company, 3DPageFlip for Photographer will help you to present your stunning photos or pictures in a fresh cool way: integral the photos into amazing page-flipping digital albums with realistic 3D Flash effect.

The newly developed photo publish software can take the place of all your photo edit tools, because with using this wonderful digital album creator, you can arrange the images layout, integral different images into a same page, add text or frame layers on pages, define page and margin size, etc..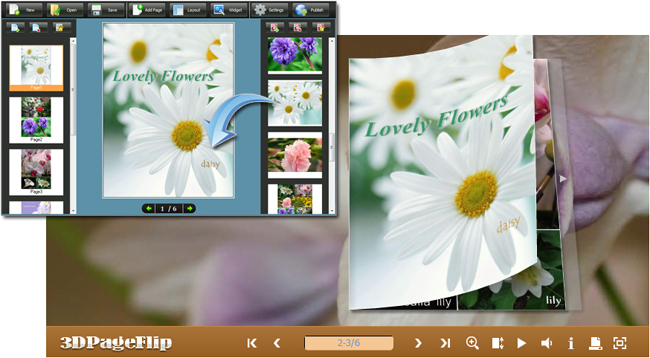 Moreover, you can show your wonderful and unique photo albums on social networking websites or other websites, with adding your own logo or watermark to protect copyright, inserting your information to make visitors know more details about the publishers, even changing the tips into your own words with your language.

View the demo photo album here and download 3DPageFlip for Photographer to create your own digital photo album now.
HOT TOPICS

Popular Download

You May Like