Q: How to know the visiting times for different 3D book pages?
After publishing your created 3D digital brochure online, you might want to know if anybody visits your book, or which page is the most popular one among the book. Now you can set your Google ID in 3DPageFlip programs to monitor the visiting records of your published eBooks.
1. Start program and import PDF file, Move to Design setting panel to begin your settings. Find out "Google ID" option in "Flash Control Setting" column.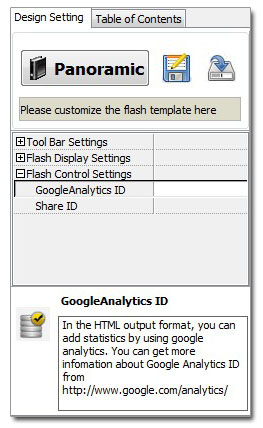 2. Input your Google ID (more info about Google Analytics ID) into the related box, click "Apply Change";

3. Publish eBook and upload all outputted files online, then you can get into Google Analytics page online to know how many times your book has been visited.
To create your unique style 3D eBook Right Now! >>
HOT TOPICS

Popular Download

You May Like