Q: Can I know registered information of 3DPageFlip software?
When you registered your 3DPageFlip software to make 3D page turning book, you may need to know how to use it or you may want to find out your registered key if you have forgotten. So how can you get such information in the software? Let start to have a look. The following test will help you to know more about your 3DPageFlip software when you are making a page flip book!
Step1: Run the 3DPageFlip software on your computer. Click "Help > About" in the navigation bar.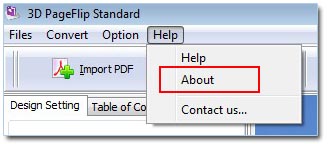 Step2: If you want to get to our website to learn more, you can click the link in the "About" interface. If you want to find out your registered key, you can get it in the bottom of the interface. If you have nothing to do, you can click "Quit'.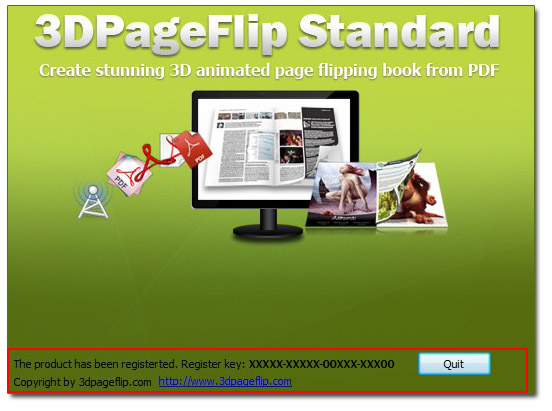 HOT TOPICS

Popular Download

You May Like