Q: Can I build PDF for each image in the 3DPageFlip for Image before creating page flip book?
Hello! When you are using the 3DPageFlip for Image, you may be interesting in the way the page flip software works. I would introduce the working principle here. First, it converts the images you added into PDF. Then it converts the PDF into a page flip book. In this case, you can use the 3DPageFlip for Image for two purposes. One is to change images to PDF and another is to change images to page turning book.
When you want to change images to PDF, you will have some special requirements, such as build PDF for each image. Absolutely the software has the function. You can not only convert all the images to one PDF file, but also create PDF for each image.

Now follow the steps below to find out how to do it.

Step1: Get to the third column in the bars and choose 'Built PDF for each Image' from the Pull-down Menu.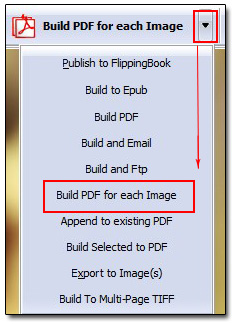 Step2: You can find the interface as below after the first steps. Set the names of the output PDF and the output path for the PDF. Click 'BUILD' and you can finish your conversion!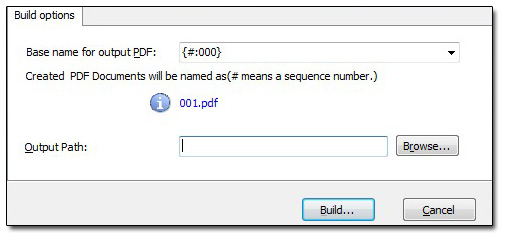 Download the powerful 3D PageFlip Standard tool to have a try now! >>
HOT TOPICS

Popular Download

You May Like