Q: Can I set watermark to the photos that I convert to flipping book?
With the 3DPageFlip software you can make flipping book with all kinds of files. And images are one of them. Download the 3DPageFlip Image and you can convert the images to a flash flipping book. Once you want to protect your flip book work, you would like to set watermark to the photos. The software surely can help you with this.
Make sure you know when you add pictures in the software, it firstly convert it into a PDF file, secondly to a flipping book. In this first step you can add watermark through the watermark setting functions. The detailed steps are shown below:
Step1: Find 'setting' button in the navigation bars and click. Then you will enter the setting interface. Turn to the left of the interface and check 'Addition>Watermark'.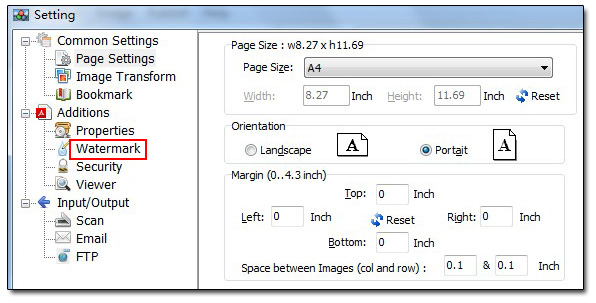 Step 2: You can select a watermark template you like and then make a further edit and setting through double clicking the templates you select.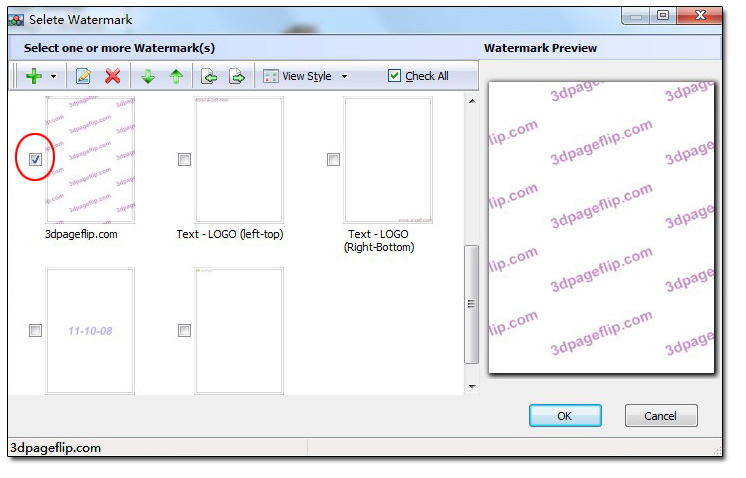 Step3: You can type in the watermark text, change font size, color, modify position in margins and even tile style just according your preference.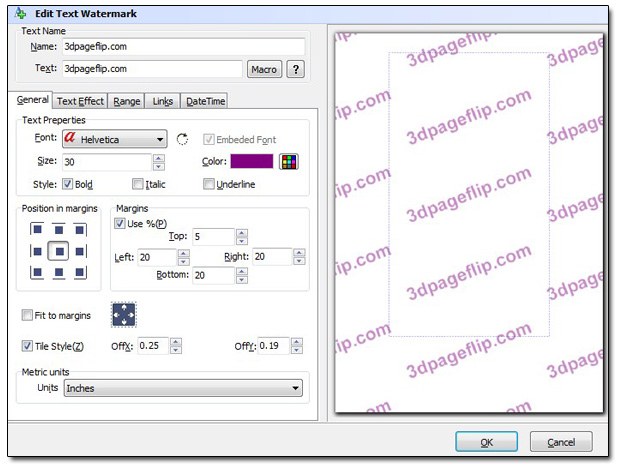 Download the powerful 3D PageFlip Standard tool to have a try now! >>
HOT TOPICS

Popular Download

You May Like