Q: Can I remove the uncool 3D page flip book templates from the template library?
Every time when you import a new 3D page flip book template from outside, you will find the templates quantity become larger and larger. As a result, when you want to find a template you import a few days ago, you will be confused to select one from so many templates. So it's urgent for you to clear up the templates bank and remove the ones you don't need any more.
The steps are offered below to help you understand how to remove theuncool eBook templates you don't need.
Step1: Click Template Button to open the 3D page flip book templates management interface.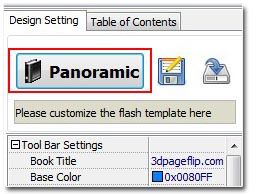 Step2: Select the templates you don't need in the management interface and click the "Remove Theme" button to remove it.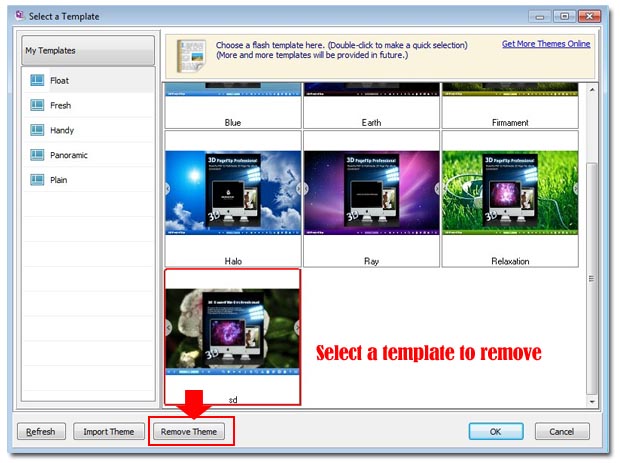 Step3: After finishing removing the flipping book templates, you can click "OK" to save your operation.
Download 3DPageFlip software to have a try:
3D PageFlip Professional Mac >>
HOT TOPICS

Popular Download

You May Like