Q: Can I publish my 3D flipping book as an executive file on my computer?
The 3D page flip book is available for you to convert your PDF files with an EXE format. In this case, you can send your pre-designed 3D flipping book to your friend or customers as email attachment. Then they can play the 3D flipping book without installing any software. It is user-friendly and convenient.

The detailed instruction of the function is as below.
Step 1: After designing your 3D page flip book, click the button "Convert to 3D Book" in tool bar. Then you will find the window as below.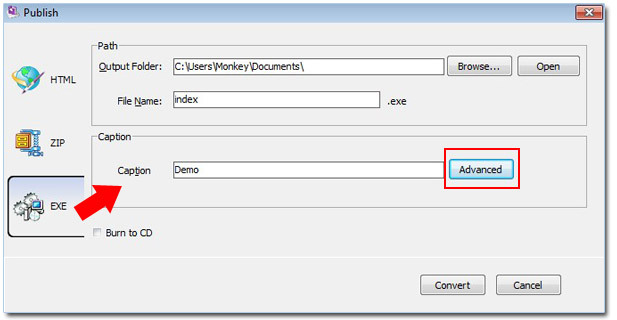 Step 2: You can customize your output 3D page flipping when you click "Advance", including caption of the executive file, icon picture, opening window size and so on.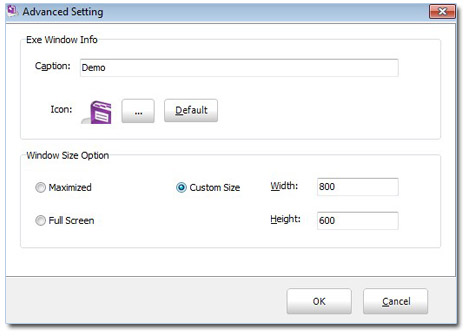 Step 3: Convert your 3D flipping book after setting.
Download the powerful 3D PageFlip Standard tool to have a try now! >>
HOT TOPICS

Popular Download

You May Like