The Differences Between 3D eBook and Ordinary eBook
Posted on September 25, 2012
As digital eBook spreading all over the world, many kinds of eBooks with different layout and different functions can be found in the market. The basic functions of a digital eBook are its readability and its simple zoom in and bookmark functions. However, more and more competitive digital eBook have been launched for digital reading. 3D eBook is a representative example among these digital publications.
What're the differences between 3D eBook and ordinary eBook? The most remarkable feature of 3D eBook is its great vision. Users can rotate the 3D book with different angles. Scrupulous people will find realistic shadow appears while someone is dragging the page corner. No matter what angle it has, it will show great vision through 3D page flip book. With this super layout, it will bring users special reading experience, because 3D effect will take an interactive between the publishers and readers which the ordinary eBooks will never surpass. The attractive charm of 3D page turning book will improve people's reading interests which will reach a good advertising effect. Content in 3D eBook will not only be texts and pictures, but also video, flash, links and more. How fantastic digital book becomes!
Take 3DPageFlip Software as an example, people will easily create a 3D page flip book with a simple tool like 3DPageFlip Professional. Many elements can be added in the eBook because the page editor function will totally help users insert flash, video, links, buttons, pop-up images in the flip page. The basic setting panel will help to define 3D effect, such as page flip book's title angle. More information about 3D page flip book is displayed in http://www.3dpageflip.com/.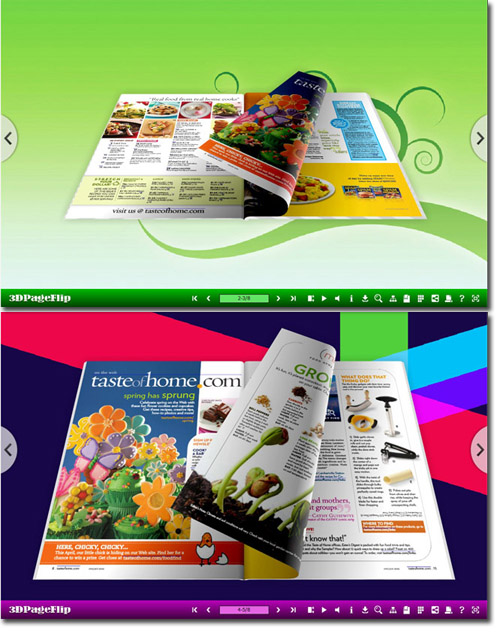 Download 3DPageFlip software to have a try:
3D PageFlip Professional Mac >>