How to design function buttons in the 3D page flip book?
Posted on July 21, 2012
A personalized 3D page flip book must be designed as our own wishes, including every details of the book. And function buttons in the flash book is one of them! If you don't allow people to print your flash book which has published, you can hide the Print button. If you want to make your book popular, you can show your Share button to let others share your digital book more easily and frequently! But if you don't need to make your flipbook auto flip, you can hide the related button to simplify the flash flip book tool bar. All these functions buttons can be designed by you.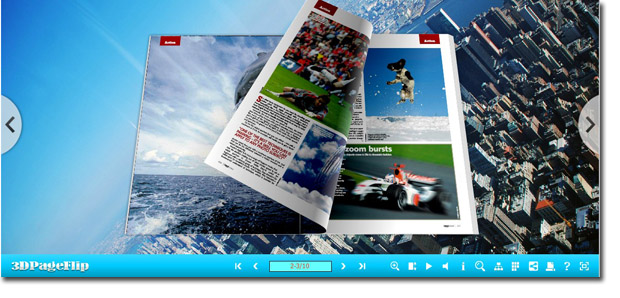 A deeper introduction is displayed below, and I wish you can learn something you want to know here!
Step1: Launch 3D PageFlip Standard. Choose "Page Layout", and select "Visible Buttons" to enter the buttons setting interface.

Step2: Tick the buttons you want to show in the 3D digital page turning book. The buttons are Zoom Button, Auto Play Button, Info Button, Thumbnail Button, Print Button, Help Button, Tilt Angle Button, Background Sound Button, Bookmark Button, Share This Button, and Full Screen Button.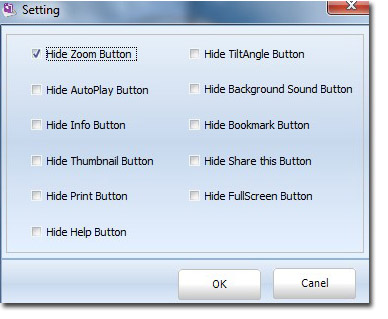 Download 3DPageFlip software to have a try:
3D PageFlip Professional Mac >>