How to convert PowerPoint to stunning 3D flip book?
- 3D PageFlip book software to create page turning book with 3D effects from PowerPoint.
Posted on July 13, 2012
PowerPoint is a kind of presentation tool used widely in our life. People design beautiful PowerPoint works and share with others through a speech or other ways. But wait! Have you ever thought of making it a stunning 3D digital publication with real-book like?
Just convert it to a page turning book and publish it online (or mail it to your friend, or burn to CD) to show your PowerPoint content. In this way, people will view your PowerPoint with another kind of feeling. They can turn the PowerPoint page by dragging page corner. They can rotate the PowerPoint book to get 3D effects and wonderful vision. They can zoom in flip book page to view small words in PowerPoint. They can print the targeted page as they like easily. They even can see thumbnails when they click the related button in the flip book tool panel.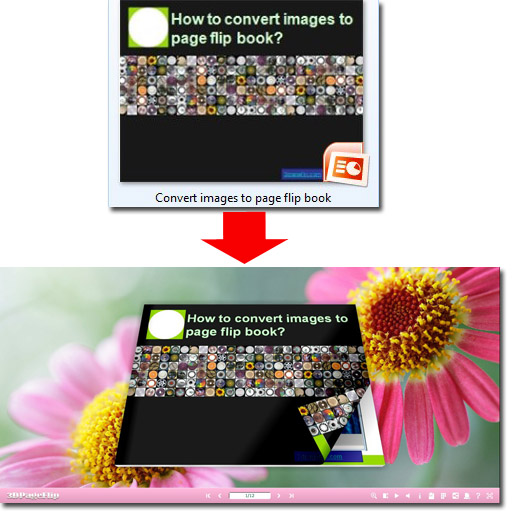 Anyway, a 3D flip book from PowerPoint is attractive. An overturning of conventional PowerPoint reading forms brings every reader another reading experience and special vision. It's simple for you or me to create such 3D page flip book. Let's begin here:
Step1:
Install 3D PageFlip for PowerPoint (have a free trail here), run the software and import a PowerPoint from your computer.

Step2:
Design layout of your PowerPoint 3D flipbook. You can import images as its background. You can insert music as its background sound. You can give the flip a Page thickness. You can also change the tool bar color. More detailed settings all depend on your imagination.

Step3:
Publish the designed 3D page flip book with the right format. Three publish options are for you to choose.
HTML: help you publish online
ZIP and EXE: Share friend through email. Support reading on any computer without this flipbook software.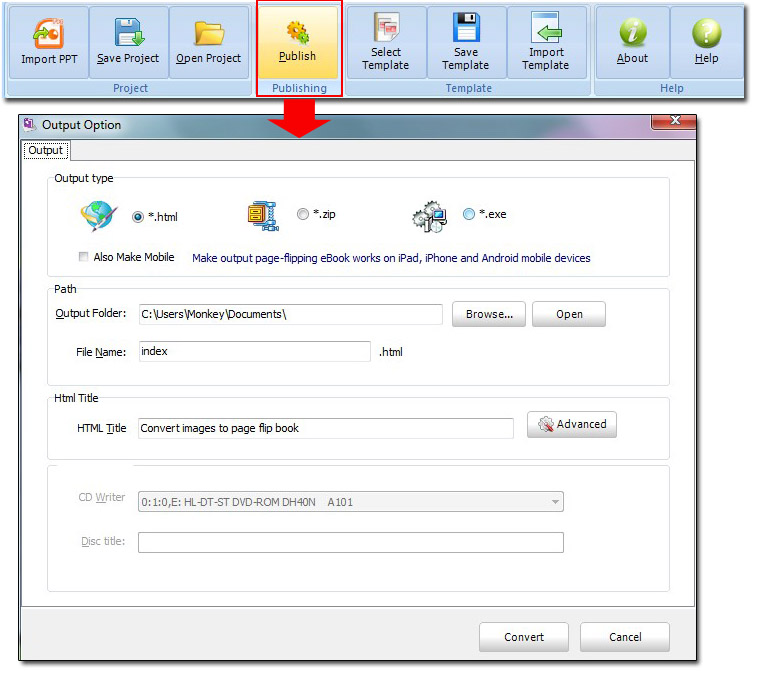 OK! With these easy steps, you have create a stunning 3D page flip book from PowerPoint!
Download 3DPageFlip software to have a try:
3D PageFlip Professional Mac >>