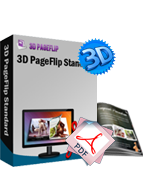 3DPageFlip Themes For Sweet Food
Cool 3D Page-Flipping Book Template for Sweet Food Style
3 in1 Cool real unreal 3d flippingbook template
Fully customized settings can be used to create your own custom 3D flipping book.
Create realistic 3D flash page flip publications in minutes.

Download
View Demo
Free 3D PageFlip Themes- sweet food style for 3DPageFlip Standard enables you build distinct 3D Product Catalog.
This is a package of 3d book theme. No, not just a package of flipbook theme! It's something special which is benefit for you to catch others' eyes. Just imagine that you put down your burdens and take some sweet food in the morning or afternoon. That is life. What this fresh theme can bring you is not only a background or something, but also a way to life. Simple but warm interface which is full of attraction will bring you wonderful mood. What's more , it will help you to tell the readers of your 3d flipping book how joyfully and relaxed to cooperate with you! As you can see, the package includes three template. The first one shows you sweet fruits with flying heart which means you the kind food shine your life. Can you see the 'love' in the second template? It says that you are the one who is lucky enough to accept this happiness. In the last template, a great cake is going to bless you live everyday as your happy birthday. Sweet food and good mood to you!
How to install Themes for 3DPageFlip Standard?
3D PageFlip Themes-Sweet Food style for 3DPageFlip Screenshot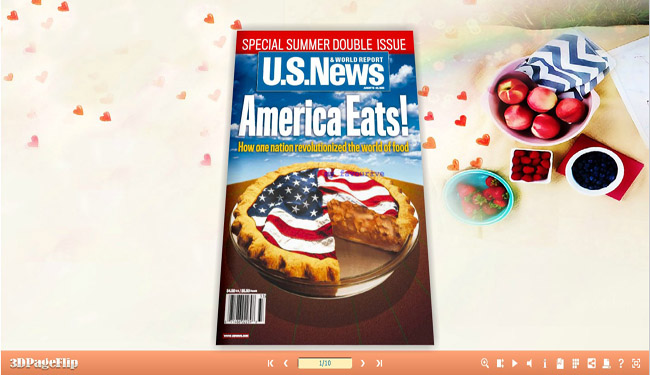 .