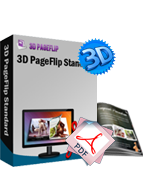 3DPageFlip Themes For Unreal-3D
Cool 3D Page-Flipping Book Template for Unreal Style
6 in1 Cool real unreal 3d flippingbook template
Fully customized settings can be used to create your own custom 3D flipping book.
Create realistic 3D flash page flip publications in minutes.

Download
View Demo
Free 3D PageFlip Themes- Unreal style for 3DPageFlip Standard enables you build distinct 3D Product Catalog.
Unreal style provides much more regular background images to you. The brief and decent modeling makes the flash flipping digital catalog of your products unique. Anyway there is no need to worry about it steal the show of the main object (your online product list). The unreal style transfers classical qualities to everyone who views it. People can feel there is something special about them. I'm afraid that it might mask a charming and trusting sense on your digital product Catalog.

No matter what I say. You should check it yourself to confirm the real feelings it bring to you. If you choose a suitable template for your product menu, next you would find that its power will bring much surprise or even distinct visual impression.
How to install Themes for 3DPageFlip Standard?
3D PageFlip Themes- Unreal style for 3DPageFlip Screenshot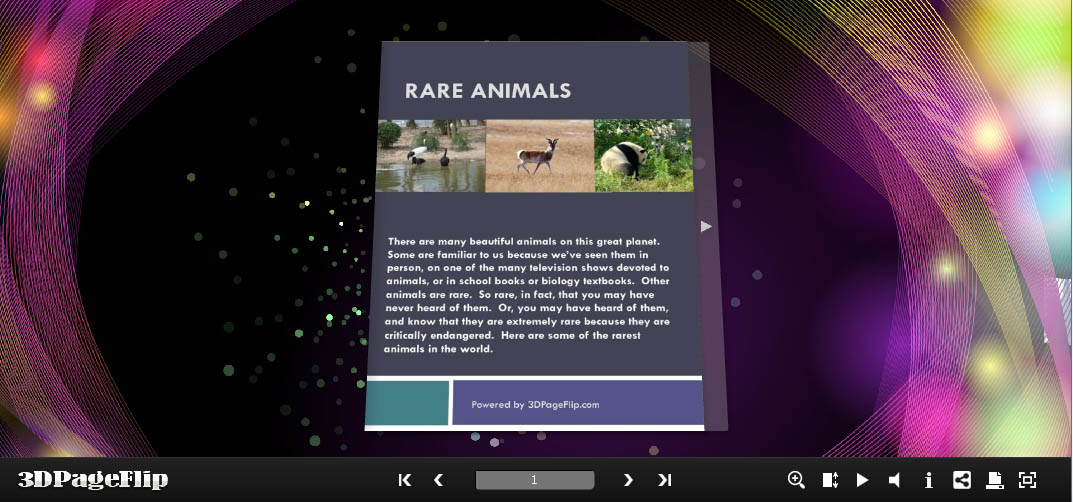 .