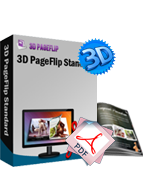 3D Free Pretty Themes
Cool 3D eBook Template for Pretty Style
Pre-designed 3d flippingbook templates based on Pretty subject
Easy import to use in any software of 3D FlipBook creator series
Customize your own info with using the integrated themes

Download
View Demo
Pre-developed 3D PageFlip Themes for 3DPageFlip software enables you to create more affecting 3D page-flipping eBooks with shorter time.
Pretty things are always attractive and pleasant to look at or listen to, pretty dresses, pretty flowers, pretty girls, etc. The "Pretty" is also a style of perfume from Elizabeth Arden, and "Pretty Woman", a 1990 romantic comedy film, the film was hugely successful: it became one of 1990's highest grossing films, and today is one of the most financially successful entries in the romantic comedy genre.
The Pretty Theme package designs the templates for Audrey Hepburn photo album, you will find the 6 different styles of templates match the pretty women album flawless. The templates contain images designed on beach, flower, photo, banquet and so on. You can use these nice and amazing templates to build your pretty booklets or photo albums too.
Click here to know details about: How to use themes in 3D PageFlip software?
Pretty Themes for 3D PageFlip software Screenshots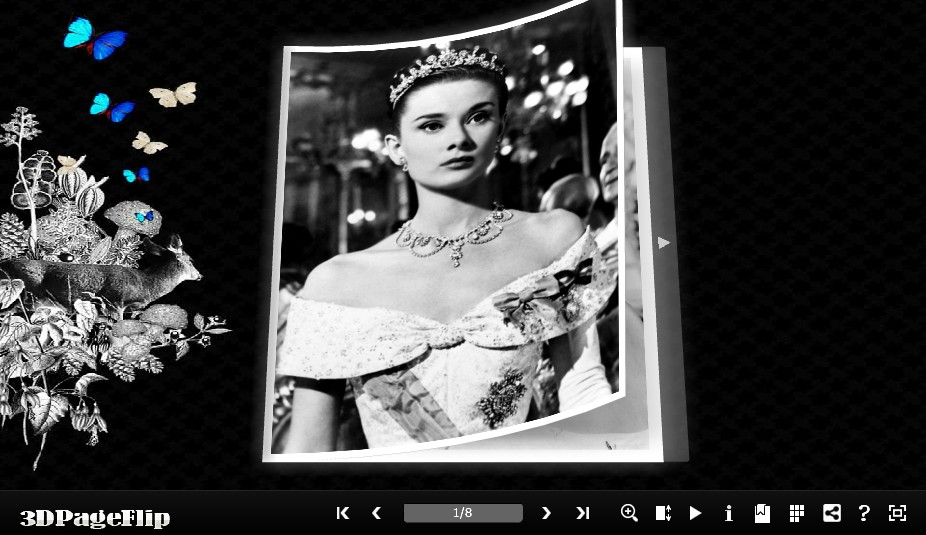 .