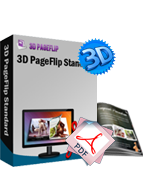 3D Free Nature Themes
Cool 3D eBook Template for Nature Style
Pre-designed 3d flippingbook templates based on nature subject
Easy import to use in any software of 3D FlipBook creator series
Customize your own info with using the integrated themes

Download
View Demo
Pre-developed 3D PageFlip Themes for 3DPageFlip software enables you to create more affecting 3D page-flipping eBooks with shorter time.
Nature, in the broadest sense, is equivalent to the natural world, physical world, or material world. "Nature" refers to the phenomena of the physical world, and also to life in general. It ranges in scale from the subatomic to the cosmic./p>
Beautiful nature pictures, makes you appreciate our planet Earth. Beauty in nature has historically been a prevalent theme in art and books, filling large sections of libraries and bookstores. That nature has been depicted and celebrated by so much art, photography, poetry and other literature shows the strength with which many people associate nature and beauty.
The Nature Theme package provides templates designed with beautiful nature scene, like falls, desert, star sky, polar lights, snow, sunglow, etc. You can use the themes to beautify your page turning 3D ebooks, and impress them with the nice book layouts..
Click here to know details about: How to use themes in 3D PageFlip software?
nature Themes for 3D PageFlip software Screenshots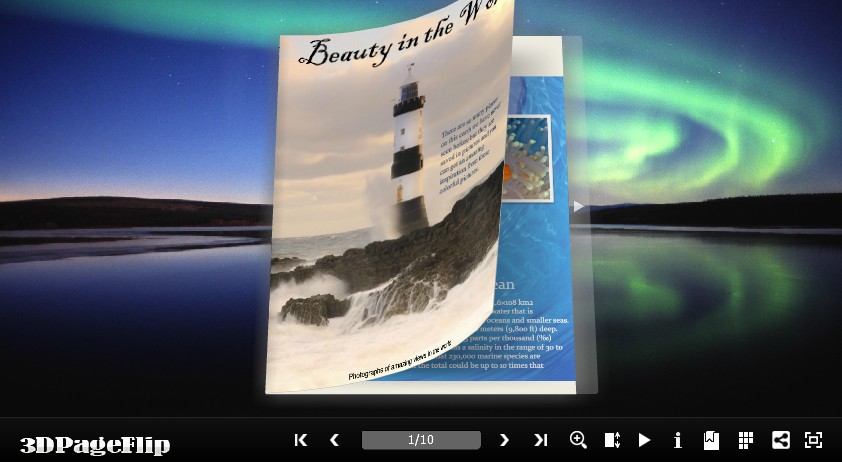 .