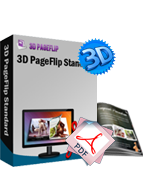 3D Free Halloween Themes
Cool 3D eBook Template for Halloween Style
Pre-designed 3d flippingbook templates based on halloween subject
Easy import to use in any software of 3D FlipBook creator series
Customize your own info with using the integrated themes

Download
View Demo
Pre-developed 3D PageFlip Themes for 3DPageFlip software enables you to create more affecting 3D page-flipping eBooks with shorter time.
Halloween, one of the world's oldest holidays, is celebrated around the world with a variety of somber, spooky and fun traditions.
Halloween's origins date back to the ancient Celtic festival of Samhain (pronounced sow-in). The Celts, who lived 2,000 years ago in the area that is now Ireland, the United Kingdom and northern France, celebrated their new year on November 1. This day marked the end of summer and the harvest and the beginning of the dark, cold winter, a time of year that was often associated with human death. On the night of October 31 they celebrated Samhain, when it was believed that the ghosts of the dead returned to earth. In addition to causing trouble and damaging crops, Celts thought that the presence of the otherworldly spirits made it easier for the Druids, or Celtic priests, to make predictions about the future.
To commemorate the event, Druids built huge sacred bonfires, where the people gathered to burn crops and animals as sacrifices to the Celtic deities. During the celebration, the Celts wore costumes, typically consisting of animal heads and skins, and attempted to tell each other's fortunes. When the celebration was over, they re-lit their hearth fires, which they had extinguished earlier that evening, from the sacred bonfire to help protect them during the coming winter.
The halloween Theme Package just provides you classical halloween style templates with typical background images, like Jack-o'-lanterns, a part of Halloween celebrations for centuries. Wish you enjoy the festival with the nice templates.
Click here to know details about: How to use themes in 3D PageFlip software?
Halloween Themes for 3D PageFlip software Screenshots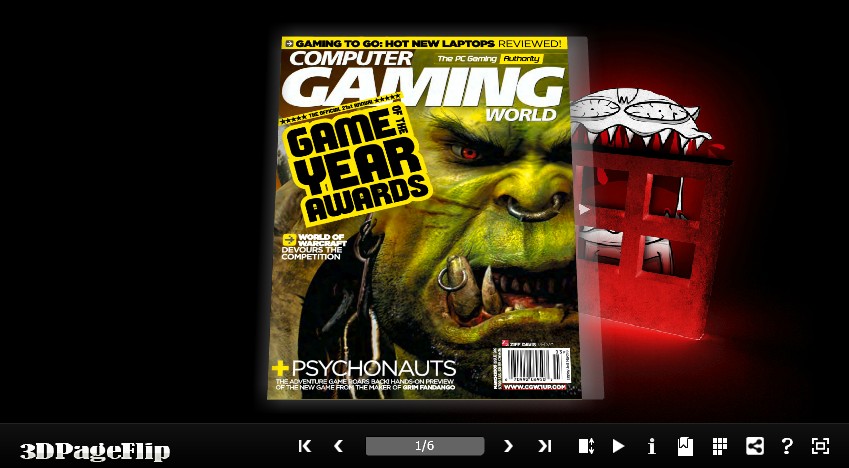 .