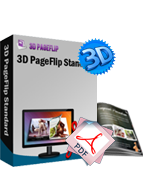 3D Free Green Themes
Cool 3D eBook Template for Green Style
Pre-designed 3d flippingbook templates based on Green subject
Easy import to use in any software of 3D FlipBook creator series
Customize your own info with using the integrated themes

Download
View Demo
Pre-developed 3D PageFlip Themes for 3DPageFlip software enables you to create more affecting 3D page-flipping eBooks with shorter time.
Green is common in nature, as many green plants use a complex chemical known as chlorophyll during photosynthesis. Chlorophyll does not absorb green light because it first arose in organisms living in oceans where purple halobacteria were already exploiting photosynthesis. Their purple color arose because they extracted energy in the green portion of the spectrum using bacteriorhodopsin. The new organisms that then later came to dominate the extraction of light were selected to exploit those portions of the spectrum not used by the halobacteria. Animals typically use the color green as camouflage, blending in with the chlorophyll green of the surrounding environment.
In many folklores and literatures, green has traditionally been used to symbolize nature and its embodied attributes, namely those of life, fertility, and rebirth. It is often used to describe foliage and the sea, and has become a symbol of environmentalism. Someone who works well with plants is said to have a green thumb or green fingers. Green is used to describe anyone young, inexperienced.
The Green Theme package designs templates based on this energy color. From green leaves, trees, bamboo, to green patterns, images, soft or pastel, very stunning and amazing color to make templates for 3D page turning eBooks. You can download the fresh and nice templates to build your youthful, energetic and passionate booklets.
Click here to know details about: How to use themes in 3D PageFlip software?
Green Themes for 3D PageFlip software Screenshots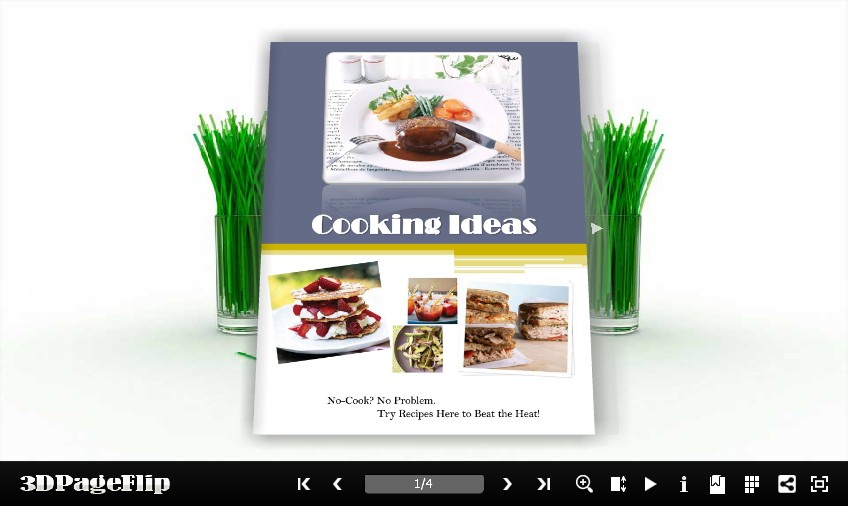 .