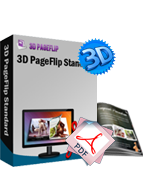 3D Free Game World Themes
Cool 3D eBook Template for Game World Style
Pre-designed 3d flippingbook templates based on Game World subject
Easy import to use in any software of 3D FlipBook creator series
Customize your own info with using the integrated themes

Download
View Demo
Pre-developed 3D PageFlip Themes for 3DPageFlip software enables you to create more affecting 3D page-flipping eBooks with shorter time.
The faster graphics accelerators and improving CPU technology resulted in increasing levels of realism in computer games. During this time, the improvements introduced with products such as ATI's Radeon R300 and NVidia's GeForce 6 Series have allowed developers to increase the complexity of modern game engines. PC gaming currently tends strongly toward improvements in 3D graphics.
Online multiplayer games have achieved popularity largely as a result of increasing broadband adoption among consumers. Affordable high-bandwidth Internet connections allow large numbers of players to play together, and thus have found particular use in massively multiplayer online role-playing games, Tanarus and persistent online games such as World War II Online.
The
Game World Themes
just designs with poster pictures of some popular games, like Battle Field, Fairyland, Angry Birds and so on. You will find that the with the rise of mobile OS platforms like Apple iOS, Google Android, and Microsoft Windows Mobile 7, the mobile OS developers themselves have launched digital download storefronts that can be run on the devices using the OS or from software used on PCs. These storefronts (like Apple's iOS App Store) act as centralized digital download services from which a variety of entertainment media and software can be downloaded, including games.
You can use these game templates to produce your game booklets, introduce your fantastic developed game or show your perfect game experience.
Click here to know details about: How to use themes in 3D PageFlip software?
Game World Themes for 3D PageFlip software Screenshots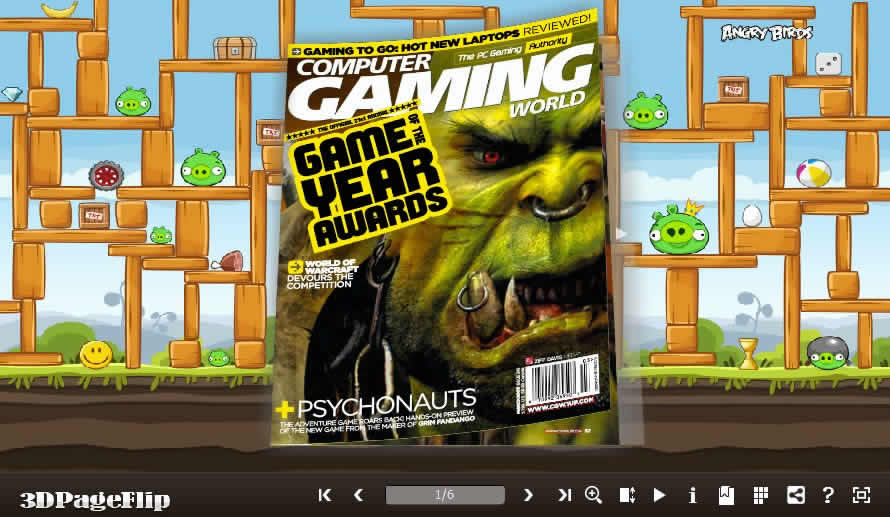 .