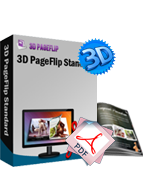 3D Free Dreamy World Themes
Cool 3D Page-Flipping Book Template for Dreamy World Style
Pre-designed 3d flippingbook templates based on Dreamy World subject
Easy import to use in any software of 3D FlipBook creator series
Customize your own info with using the integrated themes

Download
View Demo
Pre-developed 3D PageFlip Themes for 3DPageFlip software enables you to create more affecting 3D page-flipping eBooks with shorter time.
The Dreamy World style provides different designs of templates which can be used to present more attractive eBrochures. There are five templates you can download in this theme package, which show you five different color systems: White, Blue, Red, Green and Black. Each template uses a typical background image in its color system, such as the White template designs with an iceberg image, and the Red template with a maple image, etc..

The beautiful dreamy world templates can help you to build more impressive digital publications, no matter you want to use in your Travel Brochures, Geographical Magazines, Landscape Albums, or some other kinds of eBooks.
Click here to know details about: How to use themes in 3D PageFlip software?
Dreamy World Themes for 3D PageFlip software Screenshots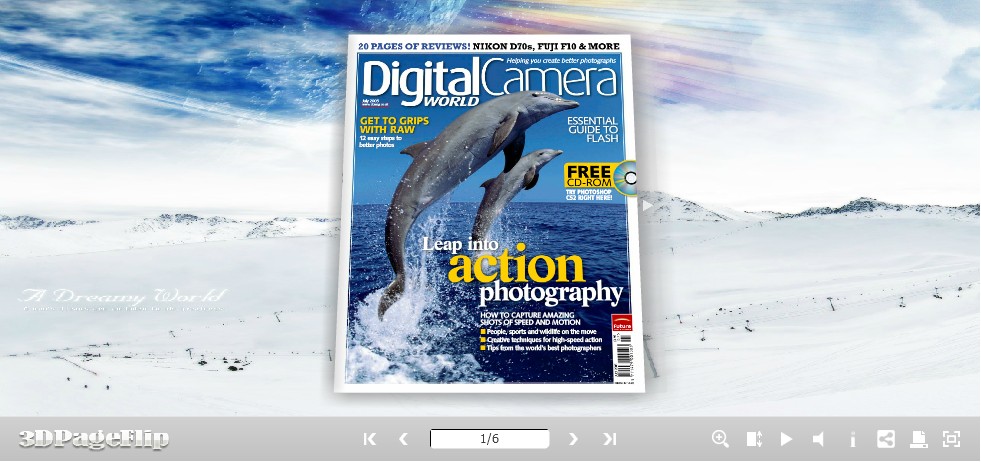 .