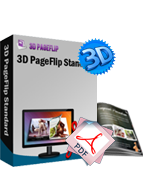 Tulips Theme for Flash Flip Book
Meaningful Tulips Theme Help to decorate your flipbook
Useful templates assistant you to design page turning book.
Several templates for you to select and each one is with different style.
Effectively save time and make an impression to your flash flip book viewers.
Download
View Demo
Tulips 3D page flip theme is the templates to help you decorate your page turning book. If your book subject is related to flowers, you may choose this kind of templates as your best choice. The tulips in the templates enable you to draw your readers' attention to your pdf to flip page book content. Isn't it friendly?
Tulips are popular choice to send people wishes. Size of the tulip is neither too big nor too compact which make it one of the most popular flowers. Tulips have many kinds of color. The red one used to declare love and the white one means purity, innocence and humility. You can choose purple Tulips because it is known for the quality of nobility. Pink certainly represent perfect happiness and the yellow one tell you the importance of friendship. You can use all these Tulips to serve as a foil to your flash flipping book. In addition, make your viewers much more attractive to your content.
Enjoy using the Tulips templates for the 3D flash flip book!
Click here to know details about: How to use themes in 3D PageFlip software?
Tulips Themes of 3D PageFlip software Screenshots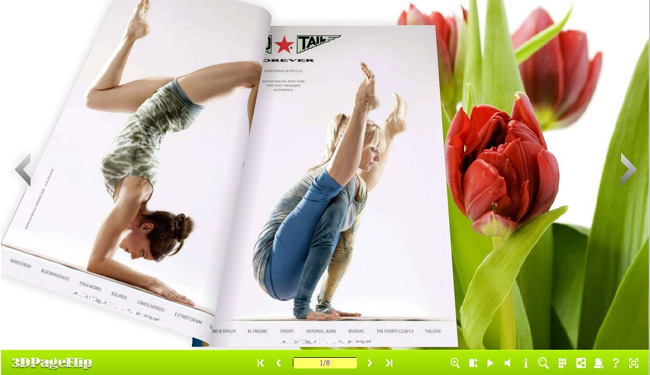 .